Unofficial AOKP and CyanogenMod Android 4.2-based builds surface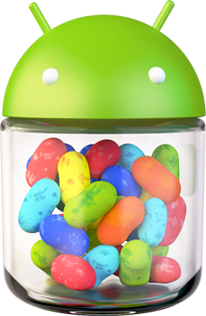 Modding fans, you're in luck. Shortly after Google released Android 4.2 Jelly Bean and pushed it to AOSP, custom ROM developers started work on new builds. The effort has paid off, as new unofficial AOKP and CyanogenMod releases are available, based on the latest version of the green droid operating system.
Almost two weeks ago the CyanogenMod team announced that a future version based on Android 4.2 Jelly Bean would be released, but without mentioning a launch date. In the meantime, sporting minor alternations, custom distribution JellyBro is available using the CM 10.1 source code. The currently available build contains a limited number of enhancements, due to early stages of the feature porting process. However, if Android Open Kang Project is preferred, then developer Roman Birg has some good news.
Birg uploaded new AOKP builds on his Goo.im account, the latest carrying the November 26 date tag. The unofficial release is far closer to Jelly Bean Milestone 1 than the JellyBro one is to CyanogenMod 10, and comes almost fully-featured.
One of the main improvements over Android 4.2 is the ability to customize quick settings toggles (add or remove), add more navigation bar ring targets or simply change the battery bar into a percentage icon. If you're one of the lucky few that managed to purchase a Nexus 4, unofficial AOKP builds are available as well.
Don't get your hopes up just yet when it comes to an extended list of supported devices, since both distributions are in the early stages of development. It's worth mentioning that neither is recommended for "daily driver" usage as they may contain critical bugs. But it's fair to assume that bugs don't really stop modders, so flash with care.