iPhone 5 is now available off-contract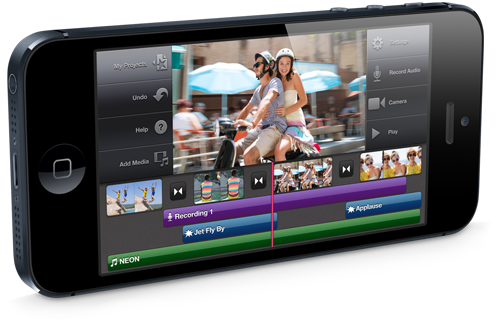 Well that was fast. Little more than two months after Apple launched the iPhone 5 in nine countries, the Cupertino, Calif.-based software corporation offers its latest smartphone free of any carrier obligations. Pricing starts at $649 for the 16GB model and tops $849 for the 64GB version.
The models that Apple offers are actually unlocked GSM units, meaning that using either of the three available versions on a CDMA network such as Verizon Wireless is not possible. For the advantage of owning a carrier-free iPhone 5 prospective buyers have to shell out an additional $450 for the equivalent version available at major US carriers such as AT&T, Sprint or Verizon.
How does Apple's Pricing stack up to the Competition?
The obvious choice for a cheap and unlocked smartphone is the Google Nexus 4. By comparison the LG-made device is available for purchase for $349 in 16GB trim, a whopping $300 less than the equivalent iPhone 5. Does it make sense to purchase Apple's device instead? After the Nexus 4 ships again, around the start of 2013 that is, no.
The unlocked Samsung Galaxy S III in 16GB trim is available for purchase for under $600, and it comes with a microSD card slot as well. Capacity can be extended by 64GB for less than $50. By comparison Apple charges $849 for the 64GB iPhone 5.
On the Windows Phone 8 front there is one major option worth considering -- the HTC Windows Phone 8x which runs for little more than $650. The handset can be purchased at a similar price as the iPhone 5, yet it is only available in black and in 16GB trim. The Nokia Lumia 920, although a better choice on paper, is not available except locked on AT&T.
However, Apple has internal competition from Verizon Wireless which also sells an unlocked iPhone 5, albeit at lower cost. Over at the big red the smartphone runs from $199.99 for the 16GB model and goes up to $399.99 in 64GB trim.
Add the cost of the Early Termination Fee into account, which equates to $350 for what Verizon labels as an "Advanced Device", and you've got yourself a global 16GB iPhone 5 for $549.99 (add $100 for the 32GB model and $200 for the 64GB one). That's a BetaNews top tip!
Who wants It?
By nature unlocked, carrier-free, smartphones target prepaid users rather than postpaid customers, the latter of which have the advantage of subsidized devices. In the United States there are more than 100 million prepaid subscribers, and with the carrier-free iPhone 5 Apple simply taps into the large userbase. The sole limitation, however, is the GSM connectivity which may hinder the smartphone's success with CDMA prepaid subscribers.
In Europe prepaid and postpaid are almost neck and neck, an even more favorable scenario for an unlocked iPhone 5. But locally smartphone fans have an even wider selection of unlocked high-end devices compared to the United States. Pricing will surely not help the iPhone 5 as Cupertino, Calif.-based corporation sells it for EUR679 for the base model in Germany or EUR729 in Italy, whereas Android and Windows Phone devices are cheaper.
Personally I could purchase a Galaxy S III for two-thirds of the unlocked iPhone 5 price. Add a few more Euros and instead of buying Apple's device one could get two Nexus 4s. But for prepaid Apple fans it might just be the perfect smartphone.