iPhone 5 launches in 9 countries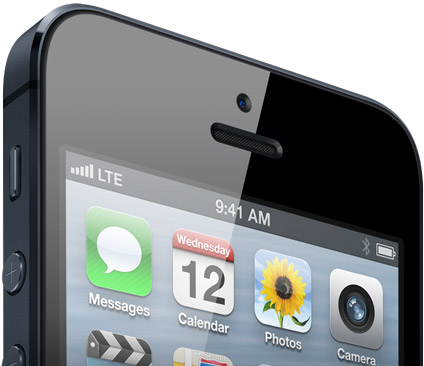 On the chance you just arrived back from some alternate universe -- where Windows Mobile handsets with big, bulky keyboards are most popular -- iPhone 5 debuted today in Australia, Canada, France, Germany, Hong Kong, Japan, Singapore, United Kingdom and United States. Apple Stores around the globe opened at 8 am local time, some to long lines -- despite 2 million preorders in the first 24 hours.
In the United States, AT&T, Sprint and Verizon carry iPhone 5 today, while several regional carriers start sales on September 28. US buyers with freedom to pick from any carrier should choose carefully. Apple's new handset comes with 4G LTE but with trade-offs. Sprint and Verizon models offer global LTE radios but cannot access data and cellular networks at the same time, meaning you can't talk and surf the web. AT&T's iPhone 5 does both, but offers limited LTE bands; it's not a globetrotter.
Prices are unchanged from previous models, and Apple didn't increase storage capacities or provide SD-card slots to add more: 16GB ($199); 32GB ($299); and 64GB ($399). iPhone 4 is available in 8GB capacity for free and 4S with 16GB storage for $99. These prices are all subsidized and require carrier contract, assuming you qualify, which in the United States from AT&T, Sprint or Verizon means two-year commitment.
If you really want iPhone 5 right away, Apple Store or local cellular carrier shop is likely best chance. The smartphone is already backordered at the company's online store, with estimated ship times of three to four weeks. Line waiters, or even those showing up at retail shops today, stand best chance of getting iPhone 5 -- unless they preordered, of course.
In seven days, iPhone 5 goes on sale in another 22 countries: Austria, Belgium, Czech Republic, Denmark, Estonia, Finland, Hungary, Ireland, Italy, Liechtenstein, Lithuania, Luxembourg, Netherlands, New Zealand, Norway, Poland, Portugal, Slovakia, Slovenia, Spain, Sweden and Switzerland.
Apple introduced iPhone 5 on September 12 and started taking preorders two days later. Since, the company's stock soared, topping $700 a share for the first time. On September 21, 2011, Apple traded at $412.14. Today it topped $704, up from $660.59 on September 11.
iPhone 5 features a 4-inch display with 1136 by 640 resolution and 326 pixels per inch. The handset is 7.6mm thick -- that's 18 percent thinner than its predecessor -- and 20 percent lighter at 112 grams. The new model marks the first major change in display size since the original launched in June 2007. Then there is the aforementioned LTE as another big benefit.
Full specs: 4-inch multitouch display (326 ppi) with 1136 x 640 resolution (800:1 contrast ratio); Apple A6 dual-core processor; 1GB RAM; 16GB, 32GB or 64GB storage; UMTS/HSDPA/HSUPA (850, 900, 1900, 2100 MHz), GSM/EDGE (850, 900, 1800, 1900 MHz), LTE (bands vary by model and region); 8MP rear-facing and 1.2MP front-facing cameras; LED flash; image stabilization; 1080p video recording (back), 720p (front); accelerometer; ambient-light sensor; gyroscope; GPS; proximity sensor; digital compass; Bluetooth 4.0; Wi-Fi a,b,g,n; 1440 mAh battery; carrier locked; iOS 6. Measurements: 123.8 x 58.6 x 7.6 mm, 112 grams.
iPhone 5 has a new dock connector and, unless buyers score some future adapter, isn't compatible with existing peripherals -- everything from the car charger to speaker docks. Buyers invested in iPhone peripherals -- or with other Apple stuff, since the connectors among devices are now incompatible, too -- should think before buying.
Many people expected more from iPhone 5. Wayne Williams asks: "Hey, Apple, where's the innovation?" -- yet identifies five great things about the new handset. Meanwhile, Mihaita Bamburic gives "Five reasons iPhone 5 disappoints".
Last week, I asked "Will you buy iPhone 5?" As I write, 1,732 people have taken the poll, with 70.04 percent answering "no". That number starkly contrasts with the results to our iPhone 4S buying poll, to which 60.4 percent of respondents answered "yes".
If you bought iPhone 5, we'd like to hear what you think about the handset. Better: We'd love to publish your review with byline, bio and photo. If interested, please email joe at betanews dot com. Otherwise, people comment below.