Pope Benedict XVI sends his first tweets, three in an hour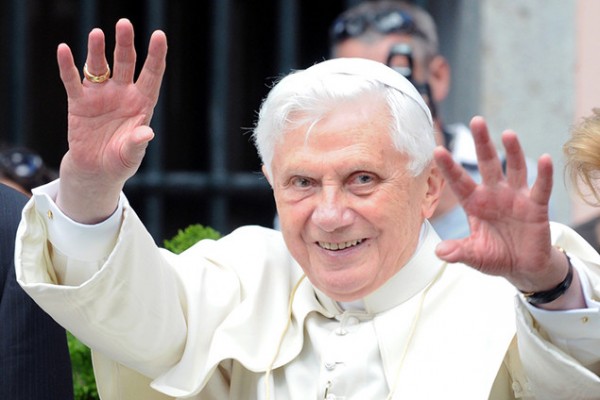 It's hard to imagine a more keenly anticipated tweet than the first one scheduled to be sent today -- 12/12/12 -- by his holiness Pope Benedict XVI. Shortly after news broke that the Pope had signed up to the micro-blogging site, Twitter users flocked to follow his account, @pontifex and speculation began to grow about what he might say.
Since the Vatican asked for questions of faith to be sent to #askpontifex it was generally assumed his first tweet might address a particular weighty matter of faith. But showing that the 85-year totally gets Twitter, the first message he sent was anything but momentous: "Dear friends, I am pleased to get in touch with you through Twitter. Thank you for your generous response. I bless all of you from my heart."
The pope sent the greeting himself, tapping it out on a touchscreen at the end of his weekly general audience in the Vatican. The tweet was made available in eight different languages and sent to different accounts. The German version, for example, is available to view at @Pontifex_de.
45 minutes later and, like so many of us trying Twitter for the first time, the Pope was hooked, sending a second far more weighty tweet: "How can we celebrate the Year of Faith better in our daily lives?" he asked.
A good question. Three minutes later, the answer: "By speaking with Jesus in prayer, listening to what he tells you in the Gospel and looking for him in those in need."
The Pope intends to send out new tweets every Wednesday, unless of course, he really gets into it, in which case we can expect a far more regular stream of them.
Photo Credit: Catholic Church (England and Wales)