Verizon rolls out Android 4.1 Jelly Bean for Samsung Galaxy S III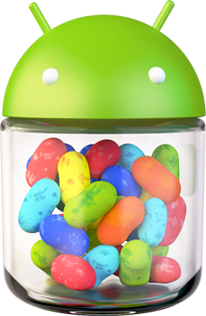 That was fast. Little short of three months ago Android 4.1 Jelly Bean made its way onto the international Samsung Galaxy S III and, starting Friday, the coveted operating system is available for the Verizon Wireless branded handset as well.
The software upgrade, bearing the "JRO03L.I535VRBLK3" moniker, comes in at a rather modest 62MB in size and upgrades the Galaxy S III to Android 4.1.1 Jelly Bean, build number JRO03L. Users should expect a number of new features, the most noteworthy of which include better voice search capability through Google Now, a revised notification panel, resizable widgets, and improved camera software. There's also a treat for global travelers.

Big red customers that wish to take the Galaxy S III abroad now have the ability to select a new "Global" option in "Preferred network mode". It will allow the handset to operate on international carrier networks, without resorting to modding to enable GSM compatibility.
The Camera app now features 11 more photo filters such as color highlights, cold vintage, warm vintage and sepia and the option to pause and resume while recording video.
There is also an "enhanced and more accurate" Swype keyboard included, as well as ISIS-ready mobile wallet branding. The latter will initially work in Austin, Salt Lake City, and Texas.