Verizon slashes HTC Windows Phone 8X price, matches Lumia 822 and 920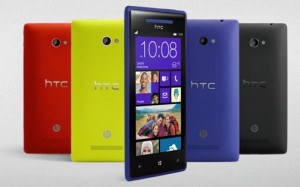 Almost two months ago Verizon Wireless announced the HTC Windows Phone 8X, in Blue, Black and Red, for $199.99. The US carrier slashed the price of the smartphone down to a more competitive $99.99 on new two-year contracts, bringing the handset more in line with the other Windows Phone 8 device available right now at the big red, the Lumia 822.
However, the move to halve the price may add even more confusion for prospective customers looking to purchase a new Windows Phone 8 handset. At the $99.99 price point Verizon now offers two similar handsets, the Lumia 822 and the Windows Phone 8x, neither of which sets itself clearly apart from the other in the software or the hardware department.
The most noteworthy differences between the two, bar the color choices, include a lower resolution display and a microSD card slot on the former, wireless charging on the latter as well as the manufacturer-exclusive apps available on each of the two smartphones.
On the other hand, the Verizon-branded Windows Phone 8X now undercuts the similar AT&T variant, in 16GB trim, by $100 and matches the price of the 8GB version available at the same competing carrier. However, neither of the two AT&T variants features wireless charging, a feature still exclusive to the big red-branded Windows Phone 8X.
Then there's the Lumia 920, which is also available at AT&T. Compared to the Verizon Windows Phone 8X, Nokia's flagship smartphone runs for $99.99 and features a larger display with a higher resolution, a back-facing camera with a higher megapixel count, and at 32GB of internal memory it also comes with twice the storage capacity. Nokia also introduces its own branded suite of apps, which at first glance is more compelling than HTC's.
Confusing? Yes.