App Store's 40 billion downloads doesn't take much away from CES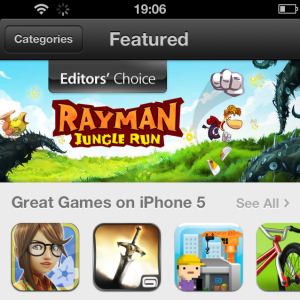 It's tradition. Consumer Electronics Show descends on Las Vegas. Apple doesn't attend but does something to steal some thunder. So it's no surprise that this morning the Cupertino, Calif.-based company announced 40 billion App Store downloads -- half in 2012 and 2 billion in December. That's surely impressive, but nowhere as near thunder stealing as some past years. C`mon, where are those strategically placed rumors that turn attention away from the big event?
In 2011: Mac App Store. Twice. A year earlier: iPad and in 2011, too. Who can forget iPhone in 2007, which literally stole the show. The trend is so assured, last year I asked (and answered): "Are this year's CES attendees afraid of Apple?" So far, in 2013, they have nothing to fear.
Sure there are rumors about new mobiles coming in fruity colors or that iPhone 6 production already has started, but they don't carry the weight of past leaks and aren't drawing nearly the same attention. That's not to demean 40 billion app downloads, which is an astounding number. I just expected something more exciting. Hell, the press release doesn't even quote Apple's CEO, but Eddy Cue, senior veep of Internet Software and Services, who says: "Developers have made over seven billion dollars on the App Store".
Other numbers do impress: 775,000 apps available, 500 active App Store accounts and those 40 billion downloads being unique. Apple doesn't count redownloads or updates. It's all impressive and shows continued momentum for the store, for which the company wants to keep developers creating apps for (and ignore Android).
I simply expected something more noteworthy. It's tradition. No CES is complete without absent-Apple being talk of the town.