Anonymous petitions the White House, wants DDoS recognized as a form of free speech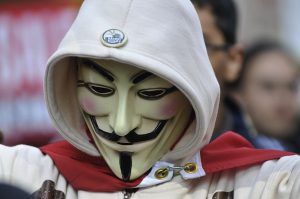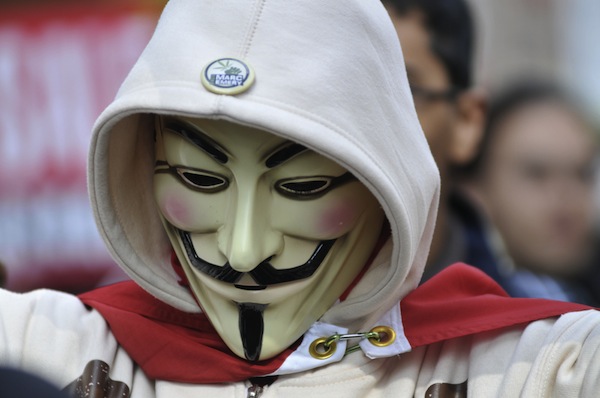 A Distributed Denial of Service attack is no different from someone repeatedly tapping F5 in their web browser, at least accordingly to loose hacktivist collective Anonymous. The group (or someone claiming to be affiliated with it at least) has added a petition to the White House's We the People website, asking the US government to recognize DDoS as a legal form of protesting, and comparing it to the international "occupy" movement.
The petition also calls for the immediate release of those who have been jailed for DDoS attacks, and for their records to be cleared.
According to the petition:
Distributed denial-of-service (DDoS), is not any form of hacking in any way. It is the equivalent of repeatedly hitting the refresh button on a webpage. It is, in that way, no different than any "occupy" protest. Instead of a group of people standing outside a building to occupy the area, they are having their computer occupy a website to slow (or deny) service of that particular website for a short time.
The logic of this argument is, of course, exceptionally wonky, and likening a DDoS attack to refreshing your browser is akin to comparing Niagara Falls with someone turning a bathroom tap on and off repeatedly. The latter approach might cause the basin to fill up, eventually, but it won't smash houses to pieces, drown everyone on your street, and cost a fortune to clean up afterwards…
I must admit, however, I do rather like the idea of an organized protest whereby disgruntled citizens of the world go -- with synchronized precision -- to the website of a hated organization, and sit in their homes manually refreshing pages for hours on end, until they eventually get bored, or build up giant blisters on their fingertips.
The new petition requires 25,000 signatures by February 6 and has so far managed to garner just 843.
Photo Credit: arindambanerjee/Shutterstock