Quick, get Windows 8 Pro cheap while you still can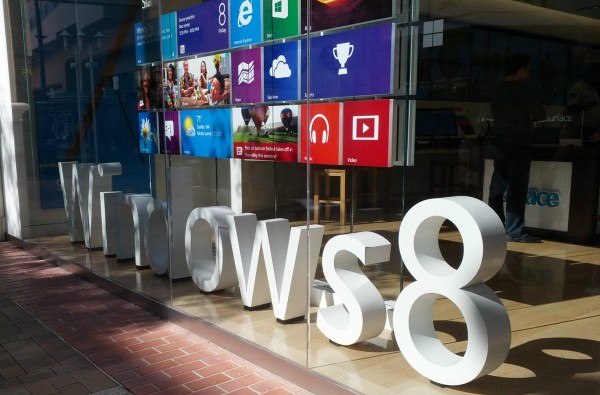 We knew this day would come. That Microsoft would get back to generating Windows revenue rather than lifting market share. Windows 8 pricing is set, and you will pay big bucks to upgrade after January 31. I suppose the cynical mind would see today's pricing announcement as a last push to get procrastinators off their butts before the deal disappears with the wind. Last-minute stampede means more license sales -- 60 million currently -- for Microsoft to declare in the not-so-distant future.
Starting February 1, Windows 8 Pro Upgrade will cost $199.99 -- that's up from as low as $39.99 right now. Microsoft will also, finally, sell Windows 8 (non-pro), which will cost $119.99. With respect to Windows 7 at launch, the prices are the same. But for anyone with 40 bucks on the brain, Windows 8 Pro will cost 400 percent more in just two weeks. The $39.99 price is for anyone downloading direct from Microsoft. A costlier, $69.99 upgrade with DVD media also is available -- just 186 percent increase from that one.
Windows Media Center add-on is free through the end of the month, then costs $9.99. Anyone buying a PC from June 2 to January 31 has until February 28 to register for a $14.99 Windows 8 Pro upgrade. Miss the date, if you'd prefer to give Microsoft $185 more. Right now Windows 8 (non-pro) is only available on new PCs. The pro upgrade, from within the OS, will be $99.99, whether Windows 8 is purchased on a PC or separately.
What? You thought this gravy train would last? I wondered, given that Apple practically gives away OS X, which current version is just $19.99 -- for software that's about equivalent to Windows 8 Pro. There is no OS X lite -- well, excluding iOS (and that's free).
Some people rightly wondered if Microsoft would permanently lower prices to keep in step with Apple. Perhaps that's true in some loony-bin alternative universe. Reality is this: Retail upgrades fall off dramatically the first three months after a new Windows version ships. That's a longstanding pattern. This release, Microsoft chose to reward early adopters with cheapo copies -- and Pro at that. Latecomers are penalized and pay more, or they can help Microsoft partners by buying a new computer instead.
So upgrade cheap while you still can. That is if you haven't already purchased an OEM license, or plan to (nudge, nudge, wink, wink). Amazon sells Windows 8 System Builder version for $95.88 and Pro for $110.99. Pick your poison, but be quick about it. The shadow the Groundhog sees will be long this year.
Photo Credit: Joe Wilcox