CyanogenMod 10.1 M1 -- first monthly release -- is available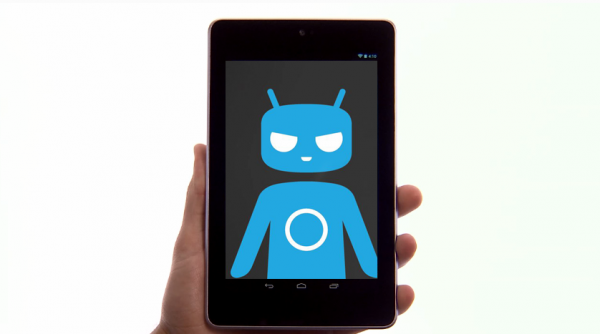 Keeping up with recent CyanogenMod tradition, the team behind the popular green droid custom distribution unveiled the first monthly release based on Android 4.2 Jelly Bean. The build is designed to offer users a stable experience, more suitable for daily use compared to the usual nightly builds.
CyanogenMod 10.1 M1 is currently available only for a limited number of devices, including the Google Nexus lineup (Nexus S, Galaxy Nexus, Nexus 7 including the 3G variant, Nexus 4 and Nexus 10), the US variants of the Samsung Galaxy S III, the Samsung Galaxy S (codename "galaxysmtd" and "galaxysbmtd"), the Samsung Galaxy Tab 2 7.0 (versions P3100 and P3110), the Samsung Galaxy Tab 10.1 (versions P5100 and P5110) as well as the Hardkernel ODROID U2 open development platform.
The most noteworthy software additions over the stock Android 4.2 Jelly Bean include the Chronus widget which can display weather information as well as calendar entries on top of time and date, the Trebuchet launcher that allows users to personalize the home screens, application drawer and other functionality, and a customizable quick settings menu.
In the quick settings department, users can add and remove tiles, which upon pressing do perform actions unlike the stock Android base version, and assign a pulldown status bar area (left or right) for easier access using a single finger swipe, among other features.
The CyanogenMod 10.1 M1 build also sports a number of improvements in the lockscreen department. Users can add more ring targets (four more on top of the default unlock target), a battery percentage indicator, as well as set widgets to maximize upon unlocking the device. Also new is a torch lockscreen widget which can light up the LED flash at a single touch.
The traditional features, such as Quiet Hours, unlinked ringtone and notification volumes, expandable volume panel, volume button music controls and the Performance settings menu are included, among others.
The CyanogenMod 10.1 M1 builds can be downloaded from the CyanogenMod downloads page.