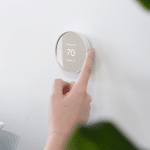 Of all the smart home devices I have connected to my network, the Nest Thermostat is probably my favorite. I can easily adjust my central air conditioning without leaving my couch or bed. While I can control the unit directly, or with the smartphone app, I prefer using my voice. I can ask my Google Home "What is the inside temperature?" and then command it to raise or lower it by voice too. It feels like magic -- I will never return to a "dumb" thermostat again.
Of course, many people are still clinging to their old outdated thermostats because of two things -- fear of installation and cost. I am happy to say, installing a smart thermostat is very easy -- if you follow the instructions and go slowly. Even better? Google has a new such product that is incredibly affordable. The unimaginatively named "Nest Thermostat" is designed to replace the "Nest Thermostat E." This new model should fit into the budgets of many homeowners.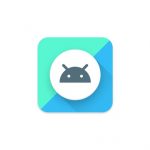 We might not know exactly what Android O is going to be called, or exactly when it will be released, but the arrival of the developer preview means that we now have a hint of what to expect from the next version of Google's mobile operating system.
For now, Android O can only be installed on Nexus and Pixel devices, but further down the line this will change. So what is there to look forward to? Quite a lot as it turns out: battery and data saving, improved notifications, new lockscreen shortcuts, customizable navigation bar, and more!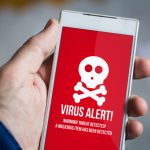 Despite being based on the very secure Linux kernel, Android isn't necessarily a very secure operating system. Unlike iOS which does a great job of shielding its users from installing apps from outside Apple's own App Store, it is far too easy to do so on Google's mobile OS. Also, there is nothing requiring manufacturers to issue device updates, meaning many users are forced to use outdated and vulnerable versions of the operating system.
For the most part, however, Android users can remain safe by acting intelligently, such as only installing apps from the Play Store. Well, that might not be so true anymore. You see, it has been discovered that many models of Android smartphones -- from manufacturers such as Samsung, LG, and even Google's own Nexus line -- are being sold with malware pre-installed. This is particularly bad malware, as it can steal user information. Some devices even came pre-loaded with ransomware!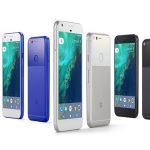 It's only a matter of weeks since we were talking about the impending arrival of Instant Tethering. This delight of technology makes it possible to quickly and painlessly share a data connection between devices, and now it's officially available to Pixel and Nexus devices.
To use Google's explanation, Instant Tethering means "you can automatically share a cellular data connection between certain Pixel and Nexus devices via Wi-Fi when they're signed in to the same Google Account." Now the rollout is official, and many people are able to make use of this very handy feature.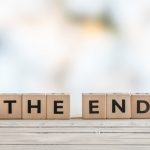 Now that Google has its own line of smartphones developed completely in-house, you may be wondering what sort of impact will it have on the beloved Nexus brand? The Pixel and Pixel XL are not direct replacements for the Nexus 5X and Nexus 6P, targeting shoppers in the premium segment. Could there be something just around the corner to fill in the gaps?
Traditionally speaking, the Nexus brand has featured at least one affordable smartphone in the line -- last year, it was the Nexus 5X -- so it would make sense for Google to launch something similar. However, if we are to believe Android head Hiroshi Lockheimer, you should not get your hopes up.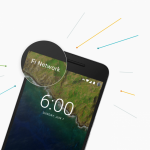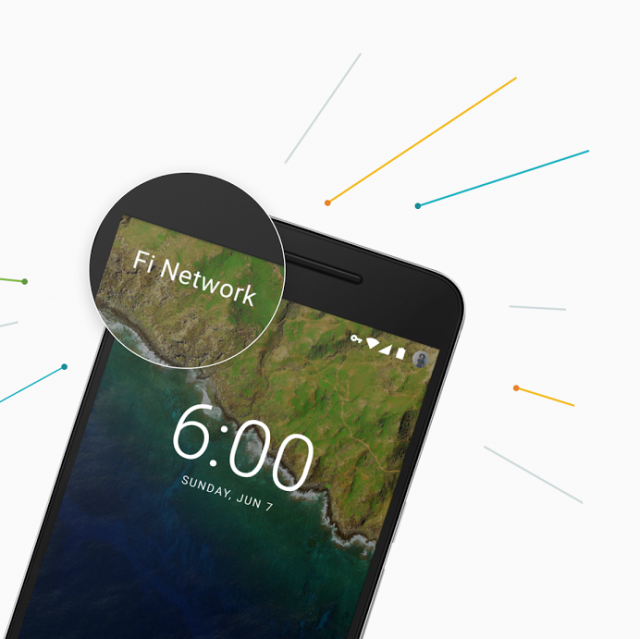 One of the most stifling trends in modern times -- from a technology standpoint -- is the death of unlimited mobile data. Now that customers must monitor how much data they use, it can be argued that progress -- especially regarding the cloud -- is negatively impacted. As someone who still clutches to a grandfathered unlimited Verizon plan, I feel for my fellow smartphone users.
Thankfully, Google's Project Fi cellular service largely takes the worry out of data overages. While it is not unlimited, it offers affordable tiers -- you won't have to claim bankruptcy for using too much data. The most brilliant aspect, however, is that it aggregates multiple carriers -- Sprint and T-Mobile -- so that it can switch to the one with better coverage when needed. Today, Google welcomes a third carrier, U.S. Cellular, to the Project Fi family.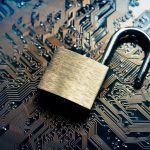 Last year, Google introduced a kill switch in Android to prevent lost or stolen handsets from being reused. Formally known as Factory Reset Protection, this security feature has been designed to, among other things, only allow the intended owner to use the device after a factory reset has been performed. In theory, it is a great idea, so much so that some markets have actually made a kill switch mandatory, in an attempt to deter smartphone theft.
In practice, however, Factory Reset Protection is not as effective as you might expect -- it can be bypassed on the latest version of Android, 6.0.1 Marshmallow, and in the latest Android N preview.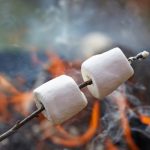 With the release of Marshmallow (Android 6.0) the usual question rears its head. It's the eternal question that Android users ask themselves every time Google releases a new version of its mobile operating system: will my phone get the upgrade? If you have a Nexus device, you are probably in luck -- unless it's really old, of course -- but what about everyone else?
Unlike Apple's iPhone, which has a very long support lifecycle when it comes to iOS upgrades, Android is famous for its fragmentation. Marshmallow may have been released, but it's down to individual handset manufacturers and carriers to push out the updates. So... is your handset in line for the upgrade? Here's what we know so far.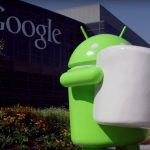 After upgrading to Android 6.0 Marshmallow on your Nexus device you have likely noticed that there is still no way to change how the battery information is displayed in the status bar or choose which Quick Settings toggles are shown in the notifications panel. Google continues to be quite limiting in this regard, which is a bit puzzling considering others like Samsung allow this kind of customization. (After all, who wouldn't like to see a battery percentage instead of a bar that is hard to interpret?)
Fortunately, both of those things can be easily customized without relying on third-party apps or rooting. All you need to do is enable System UI Tuner, a control panel that is included, but hidden by default, in the latest version of Android. Here is how you can do that.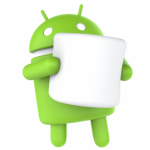 Google has said that the new version of its mobile operating system, Android Marshmallow, will begin rolling out next week.
In fact the rollout of Android 6.0 will begin on Monday October 5, the Inquirer reports, when Nexus device owners will be able to snag the new OS.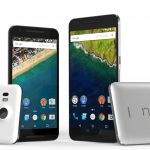 Google packed today's big annual autumn product launch with loads of news: Nexus 5X and 6P (available for preorder now); Chromecast 2 and Chromecast Audio (for sale today); Google Photo enhancements (rolling out soon); Android 6 "Marshmallow" (arriving on existing Nexus devices next week); and Pixel C tablet (coming sometime before the holidays). Jamming in so much, some things might get overlooked. One seeming tidbit rapped my attention.
Soon after discussing how Marshmallow uses a new permissions scheme for apps, Google veep Dave Burke said: "With the new Nexus devices, we've reduced the number of preloaded apps on the phone, to make the out-of-box experience cleaner and simpler. We've also developed a new system that moves over a quarter of our apps to a post-setup installation phase, which means they can be uninstalled just like any other apps". The implications are interesting.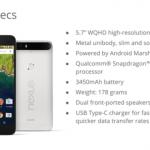 Hardware specs for the upcoming Nexus phone have been leaked, and it seems Apple will have a tough battle on its hands this time.
Android Police has released what seem to be a couple of slides made for retail employees, with hardware specifications and images of the new phone.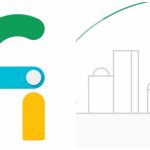 As September 29th approaches, and Google's annual autumn launch event, rumors increase in frequency, and a few in absurdity, about what will be revealed. The gadget-obsessed shouldn't forget what else might arrive with one, or even two, rumored new Nexus smartphones: Expanded support for Project Fi. I am surprised how little buzz there is among the fan base. Where are the rumor-wagging tongues?
The search and information giant introduced the invite-only cellular service in April 2015, piggybacking Sprint and T-Mobile networks for a cool $20 a month, plus 10 bucks more for each gigabyte of data (refunding for portion unused). The gotcha: Project Fi only supports one device: Nexus 6. You buy one or you bring your own. Otherwise it's fee-Fi-fo-dumb for you.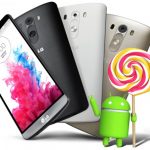 A lengthy password is a good thing, right? For some Android users running Lollipop, however, it may be possible to bypass the lockscreen simply by entering a password that is incredibly long. Copy and paste a lengthy string into the password field, and it is possible to crash the lockscreen and gain access to the phone or tablet.
While the vulnerability is worrying, it is not something that can be exploited remotely -- it is necessary to have physical access to the phone. The bug was discovered by security researchers at Texas University and while a patch has been issued for Nexus devices, other handsets remain vulnerable.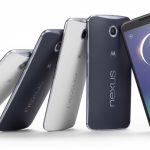 Google and Samsung announced today that they are taking steps to ensure the ongoing security of Android phones and tablets. Both companies said that over the air (OTA) updates will be released on a monthly basis with Google focusing on its range of Nexus devices.
Samsung made reference to the recent StageFright vulnerability in announcing that its Galaxy devices are in line for regular security updates. While Google will be pushing out OTA updates directly, Samsung is currently in talks with global carriers to ensure that updates can be delivered "about once per month".