BitTorrent is alive and well -- isoHunt turns 10 years old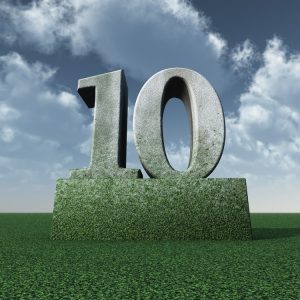 Despite the best efforts of the MPAA, RIAA and even the U.S. federal government, file sharing and BitTorrent are alive and well. While Kim Dotcom has launched his new Mega site (not BitTorrent tracking, just file storage and sharing) and the Pirate Bay has managed to survive despite jail sentences for the founders, many sites continue to operate without any real interruption or even mainstream notice.
One of those, isoHunt, has managed to make it to the grand old age of ten. The birthday celebration is not big, but the occasion warranted a post from the founder today.
"When I started isoHunt during engineering school, I truly did not think I'd be working on it for 10 years, but here I am. Napster, Kazaa, Suprnova, LokiTorrent. Big names have come and gone, and the Internet has changed. One would think we the people of the Internet are losing to the copyright cartels, but I think different". While the post is simply attributed to "IH", it seems to have came from Gary Fung, the founder, who has survived battles in the past to keep the site going.
isoHunt has no plans of going down easily either, despite the example set by MegaUpload. Fung goes on to tell us the site has "just passed half a million fans on our Facebook page. Along with the millions of users who have frequented isoHunt the last 10 years, thanks for your support! Cheers to the next 10".
There are likely more legal battles ahead for isoHunt and the other sites of its kind, but for copyright holders it is a game of whack-a-mole. And also a game that they are destined to lose. Better to learn to live with the technology and move forward.
Photo Credit: jörg röse-oberreich/Shutterstock