NTT DOCOMO spills the beans on the LG Optimus G Pro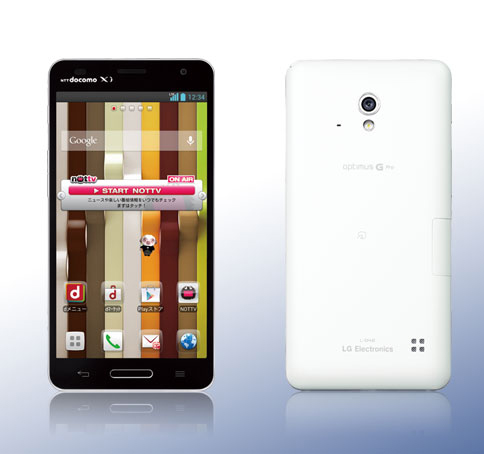 On Tuesday, Japanese carrier NTT DOCOMO took the wraps off its new smartphone and tablet lineup, arriving in the Spring. From the significant number of new devices that will be launched starting from January 25, one stands out from the rest -- the new LG Optimus G Pro smartphone.
NTT DOCOMO's decision to unveil the Optimus G Pro shows unfortunate timing, seeing as on the same day LG revealed plans to introduce its current flagship handset, the Optimus G, into more than 50 new markets, starting with Singapore at the end of January.
The Optimus G is currently available in Canada, Japan, South Korea and United States, and news of a new flagship -- which NTT DOCOMO says is set for an early April release in the land of the rising sun -- can only have a detrimental effect on the current high sales numbers in Japan and other markets. Which raises the question: What was the Japanese carrier thinking? At least the specs  on the new Optimus G Pro are quite impressive.
The handset packs a 5.0-inch LCD display sporting a resolution of 1920 by 1080. The handset is powered by a 1.7 GHz quad-core Qualcomm Snapdragon S4 Pro processor, which also implies 2GB of RAM and an Adreno 320 graphics card, and a massive 3,000mAh battery. The Optimus G Pro also features a 13.1 MP back-facing camera and a 1.9 MP front-facing shooter. Other known specs include Wi-Fi, NFC (Near Field Communication) and 4G LTE connectivity.
The Optimus G Pro ships with Android 4.1, 10 months after Google released the first Jelly Bean iteration and 5 months after the second one. Cutting edge it is not, in the software department at least. However, the South Korean manufacturer has managed to break away from the norm by adding a massive battery and a slightly overclocked processor.