Sony Entertainment Network launches with movies, games and TV shows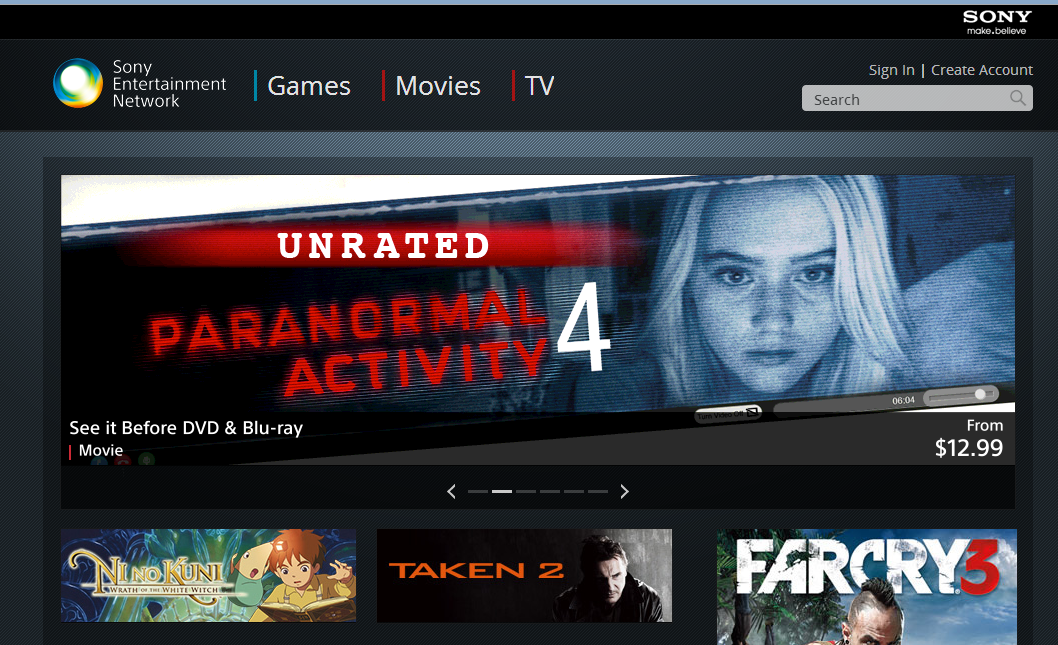 If you are looking to cut the cord to your cable or satellite provider, you have an ever-increasing number of options to fill that sudden void. There's Hulu, Netflix and the recent Redbox Instant, and that's just a few of the big players. And now there's another option. Sony, still a giant in the entertainment business despite lagging profits, has launched its Entertainment Network in the United States, Canada, Mexico, and Brazil.
Sony has previously made some of its content available via its Crackle service, which can be accessed both online and through a mobile app. However, that service has a pretty limited amount of material, especially when compared to the new Sony Entertainment Network.
There's not just movies and TV shows here, but games as well. Movies are available for both rental and purchase and there are even some bonuses -- Paranormal Activity 4, for instance, is available for purchase (for $12.99) even though it is not yet out on DVD or Blu-Ray.
Clicking a movie or TV show displays a star rating, a list of actors and a brief plot synopsis. Games give similar information, and in many cases are available at a discounted price. Little Big Planet Karting, as an example, is regularly sold for $19.99, but priced here for $10. There are also demos and betas to try out.
Obviously all available material is from Sony -- there aren't currently any partnerships with other studios -- however, Sony has a massive catalog, so there's definitely no shortage of choices here.