Will you buy the BlackBerry Z10?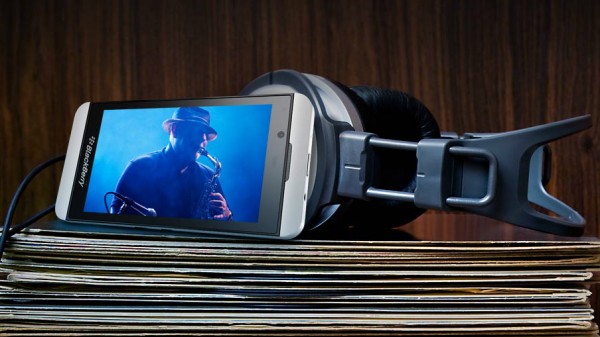 Today, the company formally known as Research in Motion, unveiled the BlackBerry 10 platform, and first two supporting devices -- the touchscreen Z10 and physical keyboard-packing Q10. The new products are quite literally a corporate relaunch, which includes ditching moniker RIM for BlackBerry.
While the Z10 and Q10 are officially launched, BlackBerry provides little information on the keyboard phone, while plenty on the other. The screen is smaller (3.1 inches versus 4.1 inches) and the battery is larger (but BlackBerry doesn't say by how much). So for today, I'll stick with what we know something about, and that's the Z10.
Comparing Specs
From the photos and videos, the new touchscreen BlackBerry is handsome, as is BB10 -- although almost too polished for my tastes. The smartphone is available in black or white. What I really want to know: Will you buy one? Judge from the specs -- and compared to three other smartphone platforms.
BlackBerry Z10: 4.2-inch touch display with 1280 x 768 resolution and 356 pixels per inch; 1.5GHz dual-core processor; 2GB RAM; 16GB storage (expandable to 64GB with microSD card); 8-megapixel auto-focus rearing-facing and 2MP fixed-focus front-facing cameras; 1080p video recording (rear camera), 720p (front); 4G: Quadband LTE 2, 5, 4, 17 (700/850/1700/1900 MHz), Triband HSPA+ 1, 2, 5/6 (850/1900/2100 MHz), Quadband HSPA+ 1, 2, 4, 5/6, (850/1700/1900/2100 MHz), Quadband EDGE (850/900/1800/1900 MHz); Verizon 4G: LTE Band-13 (700 MHz), CDMA Cell-band and PCS-band (800/1900 MHz), WCDMA Band-1 and Band-8 (2100/900 MHz), GSM/EDGE Quadbands (850/900/1800/1900 MHz); WiFi N; 4G mobile hotspot; Bluetooth 4; NFC; micro-HDMI; accelerometer; ambient light sensor; gyroscope; magnetometer; proximity sensor; 1850 mAh battery; and blackBerry 10. Measures 130 x 65.6 x 9 mm and weighs 137.5 grams.
The Z10 will be available, starting tomorrow, in the United Kingdom from 3UK, BT, Carephone Warehouse, EE, O2 and Phones 4u. In Canada, on February 5 from various carriers, for $149.99 with three-year contract. In UAE, on February 10, unsubsidized for AED 2,599. In the United States, AT&T, T-Mobile and Verzion will offer the Z10, which will be available starting in March. Unconfirmed pricing starts at $199.99.
Apple iPhone 5: 4-inch display with 1136 x 640 resolution, 326 ppi; Apple A6 dual-core processor; 1GB RAM; 16GB, 32GB or 64GB storage (depending on model); 8MP rear-facing and 1.2MP front-facing cameras; UMTS/HSDPA/HSUPA (850, 900, 1900, 2100 MHz), GSM/EDGE (850, 900, 1800, 1900 MHz), LTE (bands vary by carrier model and region); accelerometer; ambient-light sensor; gyroscope; GPS; proximity sensor; digital compass; Bluetooth; WiFi N; 1440 mAh battery; carrier locked; iOS 6. Measures 123.8 x 58.6 x 7.6 mm and weighs 112 grams. With two-year contract sells for: $199 (16GB), $299 (32GB), $399 (64GB). Carrier locked, but in United States not Verizon model.
Google Nexus 4: 4.7-inch display with 1280 x 768 pixel resolution, 320 ppi; Qualcomm Snapdragon S4 Pro processor; 2GB RAM; 8GB or 16GB storage (depending on model); 8-megapixel rear-facing and 1.3MP front-facing cameras; GSM/EDGE/GPRS (850, 900, 1800, 1900 MHz), 3G (850, 900, 1700, 1900, 2100 MHz), HSPA+ 21; WiFi N; wireless charging; Bluetooth; NFC; SlimPort HDMI; accelerometer; ambient-light sensor; barometer; compass; GPS; Gyroscope; microphone; 2100 mAh battery; unlocked; Android 4.2. Measures 133.9 x 68.7 x 9.1 mm and weighs 139 grams. Sells unlocked and without contract commitment for $299 (8GB) or $349 (16GB), direct from Google.
Nokia Lumia 920: 4.5-inch display with 1280 by 768 resolution with 332 pixels per inch; 1.5GHz Qualcomm Snapdragon 4 dual-core processor; HSPA+ and LTE (no T-Mobile USA HSPA support); 1GB RAM; 32GB storage (and 7GB SkyDrive free); 8.7MP rear-facing camera (F/2 aperture, 26mm focal length and Carl Zeiss Tessar lens) with LED flash; front-facing camera; 1080p video at 30fps (back camera), 720p (front); NFC; Bluetooth 3.1; Assisted-GPS; WiFi N; WiFi Direct; WiFi Channel bonding; DLNA compatible; magnetometer; ambient-light, proximity and orientation sensors; 2,000 mAh battery; and Windows Phone 8. Dimensions: 130.3 mm high by 70.8 mm wide by 10.7 mm thick; weighs 185 grams. Sells for $99.99 with two-year contract from AT&T.
Reader Reaction
Some of you already expressed opinions in comments. For John Mann, "The dealbreaker: No Google Maps".
Patrick Gallagher: "After watching some of the comparison videos, it would appear the Z10 is currently (unless the final version is slower than the beta) the fastest smartphone on the market, with a browser that manages to be the best browser -- not just on mobile, but overall, including desktop platforms. Looking forward to trying this out - Google maps or no".
"From the looks of it, it's going to be a battle between Android and BB10 for the most innovative OS", Bob Grant comments. "I hope they keep it civil. (CrApple wouldn't)".
Posting to Google+, John Blossom observes there are "lots of rosy reviews from the media for the new BlackBerry Z10 touchscreen phone, which looks far more like an iPhone than anything that Samsung ever churned out. If Apple doesn't whinge about this one, then their motives for suing Sammy are revealed fully. That said, it looks like a nice unit packed with great features".
So what do you think? Will you buy the Z10? And if so, are you a BlackBerry user or switcher from something else? If not, why not? Please take the poll above and comment below.