Enterprises embrace Apple like Microsoft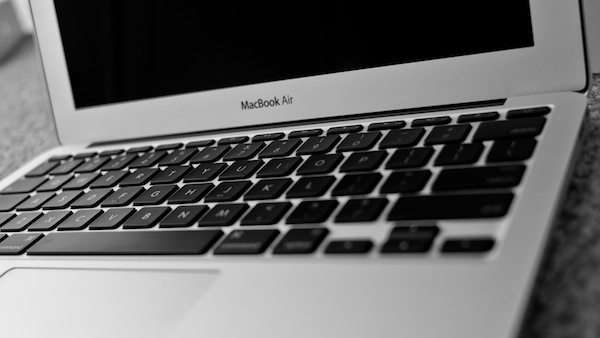 During the mainframe era, you could hear phrase: "No one is fired for buying IBM". In the 1990s and 2000s, the same could be said about Microsoft. As the so-called Post-PC era pushes forward, soon same can be said about Apple, if some IT organizations don't already. Gartner predicts that by 2014, enterprises will accept the fruit-logo as much as Windows, which is something scary for the company owning that market segment.
Consumerization of IT -- or bring your own device to work -- forced Apple on unwilling IT organizations. Now, after tasting the fruit, they like it. More of them than ever are willing to deploy Macs, which encroach on territory Microsoft seeks to claim for Windows 8.
"Although Apple's mobile iPhone and iPads are already as accepted by enterprise IT as is Microsoft, Apple's Mac systems for laptops/notebooks and desktops remain not commonly accepted by IT", David Mitchell Smith, Gartner Fellow, says. "Going forward, Apple will continue to benefit from consumerization and will continue to evolve Macs to take on more iOS characteristics, which will contribute to acceptance of Macs in the enterprise. As such, enterprise acceptance of Apple will continue to be driven by consumer demand".
According to "Good Technology's 2nd Annual State of BYOD Report", 76 percent of enterprises with more than 2,000 employees have programs in place, and the total is expected to reach 88 percent this year. However, the largest and smallest businesses are slowest adopters. Among organizations with 10,000 employees, only 46 percent have BYOD programs in place, up from 35 percent in 2011. One-quarter of businesses with less than 2,000 employees follow suit.
Apple and other Microsoft platform competitors benefit from a startling shift in costs -- to employee up rather than organization down. Good finds that in half the companies with BYOD programs, employees pay for devices and supporting services, such as cellular data for cell phones, tablets and some laptops.
Development Changes
This trend, more than perhaps any other, eases the way for enterprises to embrace non-traditional platforms, such as iPhone and iPad. Mac is next, Gartner says, but who pays is the question yet to be answered.
Apple also benefits from changes in enterprise applications development, which platform independence increases. "Enterprises are finding that they need to support multiple platforms, especially as the BYOD trend gains momentum", Ken Dulaney, Gartner distinguished analyst, says. Increased interest in mobile devices drives demand for hybrid apps that transcend established and emerging platforms. While OS X isn't emerging, many IT shops entrenched in Windows will see it that way -- then there is the Mac operating system's increasing hybridization with iOS.
There are increasing signs that Apple will close the fork between OS X and iOS, creating a single platform for all devices. Google follows similar trend with Android and Chrome OS. The question isn't so much if but when platforms merge. Meanwhile, Microsoft follows a more defined two-platform strategy with Windows 8 and Windows Phone 8.
As I have heard IT managers often say: "We make decisions about applications, not operating systems". As BYOD changes the device mix, application development moves with them. Gartner's advice to enterprises embracing native app development with web applications --something Microsoft presents quite nicely in Windows 8, I should emphasize, much better than Apple does with OS X.
"Enterprises should consider how applications can be enriched or improved by the addition of native device capabilities and evaluate development frameworks that offer the ability to develop native, hybrid and Web applications using the same code base", Van Baker, Gartner research vice president advises. Where possible, development activities should be consolidated via cross-platform frameworks".
Photo Credit: Joe Wilcox