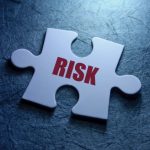 The risks from shadow and unauthorized apps have been known for years, but new research from Armis finds employees of 67 percent of UK organizations are introducing risk to the business by downloading applications and software onto assets without the knowledge or management of IT or security teams.
In addition the study, carried out by Vanson Bourne, finds 39 percent of enterprises admit to feeling challenged by increasingly complicated regulations and governance requirements.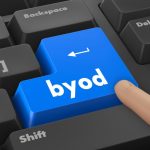 The shift to remote and hybrid working has led to many more people using their personal devices for work purposes.
Yet a new survey, from Apple device management specialist Jamf, reveals that 49 percent of enterprises across Europe currently have no formal Bring-Your-Own-Device (BYOD) policy in place, meaning they have no visibility into or control over if and how employees are connecting personal devices to corporate resources.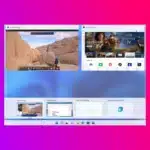 Microsoft has announced the availability of the public preview of Windows 365 Switch. The utility makes it easy for Windows 11 users to jump between a Windows 365 Cloud PC and the local desktop.
The company highlights the benefits of the feature to BYOD scenarios, pointing to a seamless experience from within Windows 11 via the Task view feature. Using Windows 365 Switch, switching between a Cloud PC and a local desktop can be achieved with keyboard commands, as well as a mouse-click or a swipe gesture.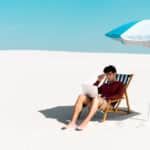 Cybersecurity concerns are likely to go out of the window during the summer months according to a new study which finds that 33 percent of employees in the US and UK are less likely to worry about following best practices while working in the summer.
The research, from API and application protection platform ThreatX, also shows IT teams are struggling to monitor and enforce BYOD policies during summer months when more employees are traveling or working remotely.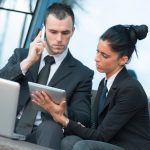 Allowing people to use their own devices for work comes with risks. A new report from SlashNext shows that 43 percent of employees were found to have been the target of a work-related phishing attack on their personal devices.
When it comes to securing BYOD hardware, 90 percent of security leaders say that protecting employees' personal devices is a top priority, but only 63 percent say they definitely have the tools to do so adequately.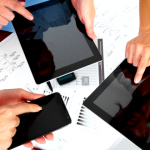 A 'work device' isn't what it used to be. Employees are no longer restricted to a single, company-issued device. Instead, they move between devices based on task, time of day, and location. One minute, they might be working at a desk on a Mac, while the next they are on the move, staying productive from an iPhone.
Research has shown that employees highly value the ability to choose which device(s) they use. In fact, 87 percent of respondents in an independent global survey, conducted by Vanson Bourne in 2021 said choosing their work device was important to them, and 89 percent said they'd even be willing to sacrifice part of their salary to be empowered to choose their own technology.

It's no secret that BYOD provides incredible benefits on paper -- from increased productivity to more flexibility and streamlined output. But unfortunately, many initiatives fail to take off due to security and privacy concerns.
Mosyle CEO Alcyr Araujo believes this doesn't always have to be the case, and that Apple devices are primed to offer the best balance for BYOD. We spoke to him to find out more.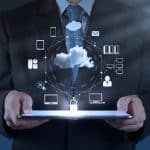 One of the effects of the pandemic was a rapid and massive shift to remote working and it's becoming increasingly clear that we're not going to be returning to quite the way things were before.
The Digital Workspace Ecosystem Alliance (DWEA) has produced a State of the Digital Workspace 2023 report, based on the responses from 2,660 enterprise IT survey respondents worldwide, looking at the current work landscape.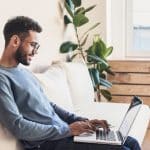 When the pandemic-inspired lockdowns hit in 2020, businesses rushed to established technologies like VPNs in order to support remote working.
But new research conducted by Gartner Peer Insights for Citrix Systems shows 96 percent of IT leaders think these technologies no longer cut it and are rethinking their approach.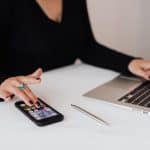 Companies have been more trusting of their employees since the pandemic forced everyone to work at home. In much the same way that employers realized their staff could be trusted to get on with the job despite being unsupervised, they are also realizing that they can trust them to use their phone for work without opening Candy Crush.
Technology is encouraging employee autonomy and the advantages of convenience, efficiency and productivity are being recognized by forward-thinking businesses.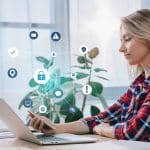 Almost a third (29 percent) of workers still use the same passwords for both personal and work accounts, potentially compromising their organisation if a personal account gets hacked.
A new study of 2,000 UK adults carried out by OnePoll for professional services company Gemserv also shows 39 percent of respondents access corporate accounts and content from their personal devices often or always, with another 24 percent doing so sometimes.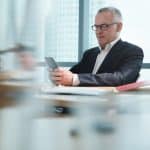 New research shows that 61 percent of employees intend to bring their personal devices into the office as they return to more conventional working patterns.
A study of 2,000 UK employees, conducted by Censuswide on behalf of asset visibility and security platform provider Armis, shows 61 percent of employees use their personal mobile phone and 44 percent use their own laptop for business purposes.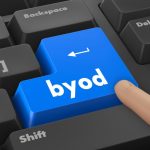 With a shift to remote working many more businesses are embracing BYOD, but a new report from Bitglass suggests that security arrangements are failing to keep pace.
In the study, 69 percent of respondents say that employees at their companies are allowed to use personal devices to perform their work, while 26 percent also enable BYOD for contractors, 21 percent for partners, and some even for customers, and suppliers.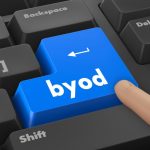 Bring your own device (whereby employees work from personal devices like their mobile phones) is quickly becoming the norm in today's business environment. Companies that embrace BYOD are able to give employees more freedom to work remotely, resulting in increased productivity, cost savings and talent retention. In fact, 85 percent of organizations now allow BYOD for at least some of their stakeholders, including employees, contractors, partners, customers and suppliers.
It is important to note that BYOD does change an organization's threat landscape and requires security tools that are different than those that are used to protect managed devices. Unfortunately, a widespread misunderstanding about this point has contributed to an unfounded assumption that BYOD is inherently riskier than the traditional way of doing things. In reality, this is a myth fueled by companies that fail to implement proper security tools and processes for protecting data in BYOD environments. Consider the following findings from a recent report on BYOD and security: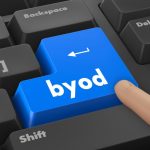 While a large majority of companies now permit employees to use their own devices for work, they have concerns over security and privacy.
Organizations are making BYOD available to employees (76 percent), contractors (27 percent), partners (25 percent), customers (22 percent), and suppliers (19 percent).