BlackBerry's plans to take over your smartphone foiled by a misfiring app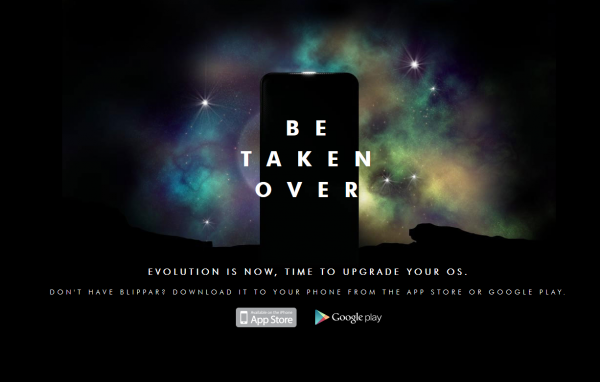 You've read all the press about the new BlackBerry 10 smartphones, and you're intrigued enough to want to know more. Well, a clever new marketing campaign lets you transform your existing iOS or Android device into a BlackBerry Z10 using augmented reality. Well sort of.
Unlike the Playboy interactive cover which uses Layar, you'll need to have the free Blippar app installed on your phone. Once done, scan the special BB Take Over Me webpage (or just scan the image here, if you prefer) and your phone will be instantly transformed into an interactive Z10. Or at least that's the theory.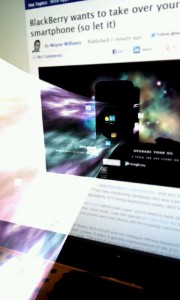 Both myself and my colleague Mihaita Bamburic found it just froze on the "Touch to start" screen. If that's a genuine representation of the Z10, BlackBerry has a real problem on its hands. Still a bit of perseverance (and a couple of crashes later) and I finally got it working.
Once your smartphone has been "taken over" you'll see lots of apps streaming out of the silhouetted phone on the web page. Afterwards you'll be taken to a demo of the Z10 running in your browser and can try out some of the device's features for yourself.
It's obviously just a bit of fun, but it's a clever idea (when it works), and one I'm sure we'll see a lot more of in the future.