Jelly Bean and Ice Cream Sandwich chomp Gingerbread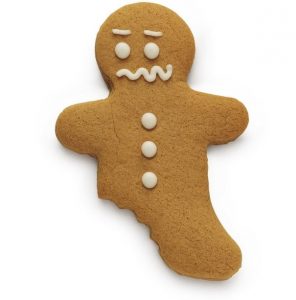 In with the new and out with the old. Well, almost. Jelly Bean and Ice Cream Sandwich are slowly taking Gingerbread's crown, running on 42.6 percent of all Android devices. The two-year old operating system only has a slight edge, of 3 percentage points, against the two newest sweets in the family, based on the number of devices accessing Google Play during the 14 days ending February 4.
Almost three months after Google released Android 4.2 Jelly Bean, the latest treat in the candy jar reached a 1.4 percent distribution level. Compared to the previous data set released by Google in early-January, the number is merely 0.2 percentage points higher, which translates into a 16.66 percent increase.
The near-stagnant distribution can be attributed to stock issues and limited worldwide availability of Nexus devices that constantly plagued Google's Play Store and retailers, respectively. Another factor to consider is the lack of software upgrades to the second Jelly Bean iteration for popular smartphones.
By contrast, the first Jelly Bean iteration reached a 12.2 percent distribution level, a number 3.2 percentage points higher compared to the previous data set. The 35.55-percent increase likely comes from newer devices, such as the Samsung Galaxy Note II and HTC DROID DNA among others, as well as software upgrades.
Ice Cream Sandwich, versions 4.0.3 to 4.0.4, runs on 29 percent of all green droid devices. The latest distribution level places Android 4.0 0.1 percentage points lower compared to one month ago. The decline appears influenced by the number of smartphones and tablets upgraded to the first Jelly Bean iteration, such as the Motorola Droid Razr HD for instance, as well as sales of popular new devices that now mostly skip the Ice Cream Sandwich sweet altogether.
The tablet-only Honeycomb also saw a decrease in distribution level from 1.5 percent (in January) to 1.3 percent in a single month. Versions 3.1 and 3.2 run on 0.3 percent and 1.0 percent, respectively of all Android devices. Overall Honeycomb is down by 13.33 percent compared to the previous data set.
The king of the sweets, Gingerbread, runs on 45.6 percent of all green droids with versions 2.3 to 2.3.2 and 2.3.3 to 2.3.7 touting a 0.2 percent and 45.4 percent distribution level, respectively. In the course of a month Gingerbread lost 2.0 percentage points, which represents a 4.2 percent decrease over the previous data set.
Android 2.2 to Android 1.6 now claim a 10.5 percent cut of the pie, with Froyo being the most popular thanks to a 8.1 percent distribution level. It too has lost in the battle with its newer siblings, even if by a mere 0.9 percentage points. By contrast the oldest registered sweet, Donut, only runs on 0.2 percent of Android devices.
The latest historical data set provided by Google shows that Jelly Bean and Ice Cream Sandwich will further rain on Gingerbread's parade. The two display a consistent growth combined, which coupled with the latter's downfall, will turn them into the new Android distribution leaders in the upcoming months. Jelly Bean and Ice Cream Sandwich have grown by 2.3 percentage points, gaining more than Gingerbread lost.
If the current trend will repeat itself by next month, Gingerbread will lose its crown to Jelly Bean and Ice Cream Sandwich comes early-March.
Photo Credit: Bobby Scrivener/Shutterstock