Finally! Motorola Droid Razr HD and Maxx to get Android 4.1 Jelly Bean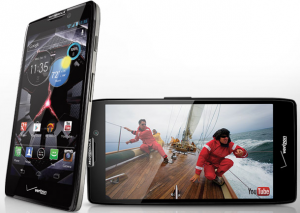 When Motorola introduced the Droid Razr HD and Droid Razr Maxx HD for Verizon Wireless there was one major feature missing from the spec sheet -- Android 4.1 Jelly Bean. Three months later, the big red finally announced that the two smartphones will be upgraded to the first Jelly Bean iteration starting this week.
The software update for the Droid Razr HD and Droid Razr Maxx HD comes in at a fairly significant 276MB in size and it bears the "9.1.41.XT926.Verizon.en.US" moniker. Users should expect a customized Android 4.1 Jelly Bean experience with the typical Motorola add-ons and Verizon-branded apps. Some of the most significant changes introduced by the upgrade include better voice search capability through Google Now, expandable notifications, revised keyboard and an overall improved responsiveness due to Project Butter.
The big red no longer includes Verizon Video, and Color Application is removed as well. However Accessories Application and video calling portal are included, and so is the "fully integrated Amazon app suite" with Amazon MP3, Audible, IMDb, Kindle and Zappos.
There is no exact date provided by the US carrier as to when users can expect the upgrade, only that it will happen starting this week. As with the Droid Razr M, the two devices are still one software generation behind the latest version of Android.