Should you buy Microsoft Surface Pro?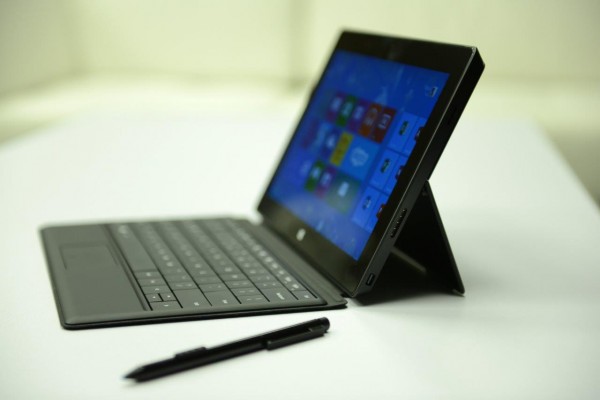 Microsoft's flagship tablet running Window 8 Pro goes on sale in Canada and the United States on February 9. The device is the most-important released to date running the operating system, for what it seeks to accomplish and means for Microsoft. Critics call Windows RT a failure (I disagree). Distribution is the problem, if any, and that's easily remedied.
Still, RT badmouthing puts Pro perceptions in a bad spot. Microsoft's public relations team responded by getting devices out to reviewers and setting an embargo of 9 pm EST February 5. So four days before launch, a bunch of reviews exploded across the InterWebs around the same time. Younger reviewers from trendier tech tabloids tend to talk up Surface Pro while older fogies and those from more consumer pubs are more hesitant. I'm among the few old farts who get Surface and what Microsoft strives to achieve here. Then, again, I've covered the company for a long time.
Some Basics
I've used Surface Pro for about a week now as my primary PC and generally like the device. Hardware is top-notch and the design makes me feel good. I enjoy working on Surface and being seen with the slate at the local Internet café. Modern UI is a visual delight, generating happy-producing endorphins. But Surface Pro is quirky, too, much more than RT because of Windows 8 Pro and the amount of time users will spend moving from Desktop to Modern UI and back again. I discuss these attributes and others in my first-impressions review.
By the way, don't discount joy as a reason for buying a product. Apple doesn't and makes beaucoup bucks selling pretty devices. Microsoft finally gives you opportunity to feel good about using Windows.
Surface Pro specs. 10.6-inch ClearType HD Display with 1920 by 1080 resolution; 1.7GHz Intel Core i5 processor and HD 4000 graphics; 4GB RAM; 64GB or 128GB storage; 720p front- and rear-facing cameras (meaning they're for video more than photos); accelerometer; ambient-light sensor; compass; gyroscope; Wi-Fi A/N; Bluetooth 4; USB 3; Windows Pro 8. Dimensions and weight: 10.81 x 6.81 x 0.53 inches and just under 2 pounds. Price: $899 (64GB); $999 (128GB).
I recommend the 128GB model, which comes with about 90GB free space compared to 23GB for the other. Some advice to Microsoft: Copy Google and give Surface Pro buyers free cloud storage. Chromebook buyers get 100GB for 2 years, free. Surface Pro users deserve that much SkyDrive. It's a low-cost add with high value, particularly for anyone buying the 64GB model.
Three for One
Surface Pro is unlike any Windows machine you've seen before. Its a tablet, touchscreen laptop and sketchboard, all wrapped up as one. I didn't discuss these distinct and overlapping functions in my review, saving them for here.
How well they work, or don't, is crucial to evaluating the device. Core features and pricing put Suface Pro in competition with Windows ultrabooks or MacBook Air. Surface Pro sells for $899 or $999, without Touch or Type Cover, in line with $999 MacBook Air. Android and iOS tablets, as well as Surface RT, cater to a different audience, starting around $500.
Do not look at Surface Pro like iPad. Apple's slate does not and cannot compete with Microsoft's. MacBook Air can. Anything you read on the web about Pro being an over-priced iPad is misinformation.
The point: If you are shopping for a tablet that is affordable and generally good for running apps and consuming web content and playing casual games, Surface Pro isn't for you. I recommend iPad 4 or Google Nexus 10 first, for their high-resolution screens and better choice of apps. Or Windows RT, which is great value with one of two style keyboard covers. However, if you're shopping for a new notebook, a tablet that does more or the best Windows 8 experience, Surface Pro should be on your shopping list.
Feel the Difference
As a tablet, Surface Pro is an odd duck. Microsoft chose 10.6 inches for screen size. Typically slates this class are 9.7 inches (Apple and Sony) or 10.1 inches (Samsung). The size is well chosen. Displays 11.6 inches are more typical for Windows slates, and they're awkward to handle for an length of time. The dimensions have no balance in the hands. By comparison, Surface Pro is comfortable enough to hold for extended periods, although it's longer and narrower in portrait mode than I prefer.
Something else: The display technology isn't the same as other touch devices in this size or price class. Surface Pro has a digitized screen that supports touch and stylus, and with remarkable accuracy for both. You must understand: Surface Pro is not a version 1 product. Microsoft has built devices like this in-house for more than 12 years. Cofounder Bill Gates introduced the Tablet PC concept in 2001, and the first third-party commercial devices debuted a year later. Along the way, Microsoft built reference designs for its developers and OEM partners, so there is maturity here that you feel in the precession of touch or stylus.
Tablet PC bombed rather than be the bomb for lots of reasons -- disappointing device designs and over-dependence on the pen among them. Apple pushed past both with iPad, creating a handsome device and immersive software/services consumption experience. They say the pen is mightier than the sword, but not more than touch. The finger extends you.
The point: Surface Pro supports pen and touch, and ships with a stylus. This makes the device as much drawing board as tablet or touchscreen laptop.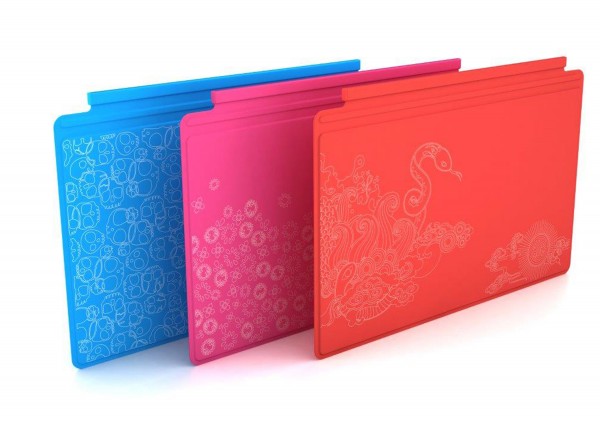 Now comes the controversial topic: Use as a laptop. Surface Pro packs a built-in kickstand that combined with Touch or Type Cover easily converts the tablet into a notebook with touchscreen. Unlike Surface RT, which includes one of the keyboard covers for the price of some models, Pro doesn't; buyers pay separately, which adds $129.99 to the base price.
Several other reviewers complain kickstand and keyboard aren't good enough, because they're awkward to near impossible to use in the lap. That's short-sighted perspective. At night, I sometimes sit the slate on my lap and work. While the default on-screen keyboard is too large for my tastes, typing more than satisfies. The high-resolution, precision-touch display changes everything. I can type just about as well on-screen as off, Microsoft's keyboard is so responsive. No Android tablet or iPad that I've used compares.
The point: Surface Po is a true laptop, in the sense it lays in your lap and provides great typing experience. Don't forget other touch capabilities and the stylus. Reviewers hung up on kickstand and keyboard cover lap limitations miss the potential. Open your minds, people!
Key Questions
Surface Pro's biggest shortcomings and also benefits are all about Windows 8. The first Q any prospective buyer should ask: Do I want Windows 8? If the answer is "No", this device isn't for you. There are other touchscreen tablets, such as the Samsung Series 7 slate (which costs hundreds more than Surface Pro), that run Windows 7.
Next question: Do I need to run software you own? For many businesses the answer will be "Yes". Users can install legacy hardware on Surface Pro, but they can't on RT. This about change in system architecture -- x86 versus ARM. If the answer is "No", and might be for consumers or small businesses, compare both Surfaces side by side and consider RT instead for the savings. Screen resolution and storage capacity are lesser, but quality construction, overall design, kickstand and support for keyboard covers are the same. Stylus is out, but free copy of Office (Home and Student) is in.
Another: Is Windows 8, meaning non-Pro, good enough? The answer is likely not for most companies but yes for some consumers or small businesses. There are other, OEM tablets running Intel processors that therefore offer the benefit of installing software you already own. For example, Dell sells the Latitude 10 tablet, running Windows 8, starting at $499. Screen resolution (1366 x 768), processor (1.8GHz Intel Atom) and storage (32GB) are all less. But the tablet is $400 cheaper and Windows 8 Pro is just an extra $24.50. Point: There are options, not that I would recommend them if you can afford Surface Pro.
Overall, my Surface Pro gripes are about Windows. Stability and performance are excellent, but there are some usability gotchas going from Desktop to Modern UI and some real limitations to the newer motif. But software Microsoft can make better over time, if hardware's enough -- and it is.
Only you can answer the question the headline poses. I'll close with this: I think most new computers buyers, and even many looking at tablets, should strongly consider Surface Pro.