Microsoft's 'getting started' guide for Surface tells you everything you need to know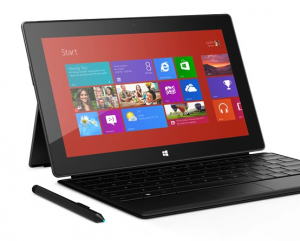 If, like my colleague Joe Wilcox, you've already been lucky enough to get your hands on Microsoft's new Surface PC, or you're thinking of buying it in either the Windows 8 Pro or RT editions (and a stunning 45 percent of you say you'll be purchasing the former), you'll want to download the new getting started guide immediately.
The official PDF manual from Microsoft Press is 68 pages long (1.35MB) and starts by introducing the device and explaining the differences between Surface RT and Pro, and also lists the accessories available to buy, before guiding readers through the setup process.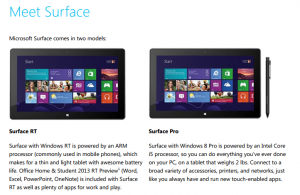 It covers everything from configuring Windows and adding accounts, to explaining how to use the interface, customizing the UI, and connecting devices and a second screen.
It's a clear and concise guide, that really anyone with an interest in Surface needs to read (and which I would definitely have appreciated during my week long play with Surface RT).
You can download the getting started guide from here.