Tech toys I love more than my wife (but don't tell her)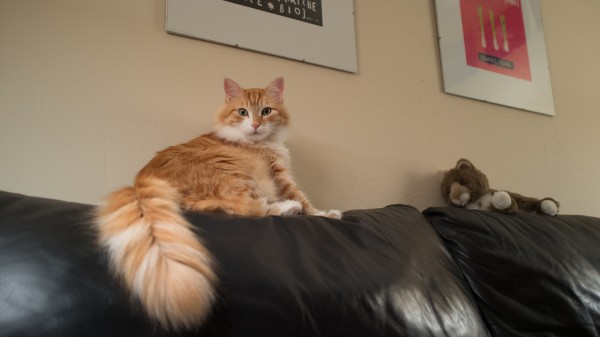 Valentine's Day is all about romance, but whom -- or what -- do you really love? The stereotypical geek fawns over his or her gadgets and spends hours on PC (smartphone or tablet) instead of being with family or friends. Surely that describes you, and me, for that matter.
On this day of Cupid's arrows, I confess where they struck gadgets and other goodies and bound us in everlasting love. Take my wife, please, but leave my tech toys. She'll understand -- ah, right?
I present the list in no order of importance, because I love them all. These are products that bring joy, or at least satisfaction, and are used often -- some many times per day. I encourage you to share your own list in comments. Oh, and for anyone wondering, Chromebook isn't among my first loves.
Nexus 7. The little tablet is my go-to-device. I spent my Christmas money on the 32GB model with HSPA+ radio, which updated to Android 4.2.2 yesterday. Size and performance are perfect for me so much that I may soon sell my Nexus 10. The larger tablet never clicked. I type faster on the smaller slate than any other device, which surely says something about opposable thumbs. Data costs just $10 a month on my AT&T shared plan.
Google's tablet is so loved, so often used, I bought the official ASUS dock, which arrived this week. Now Nexus 7 is close by while I work. We're in love.
Fuji FinePix X100. I love this digital camera -- the only one I have next to my phone (Google Nexus 4). The X100 is compact, packs a full APS-C sensor, shoots silently and produces phenomenal photos. I backed away from using the DigiCam because of Chromebook, which isn't good enough for serious photo management. Now that I'm testing Microsoft Surface Pro, X100 and I have renewed our vows. I'm in love again.
Another geek stereotype is they own cats. No story about tech toy love would be complete without a kitty photo. I shot the one above of our puss Neko using X100 last night.
Google Now/voice search. Life changing is how I describe them. Google Now proactively tells me what I need to know and voice search finds what I ask. Both are amazing. Presentation matters here. The card motif works well and consolidates the basic info that is most relevant. Apple's Siri simply can't compete. Google Now/voice search is Android's killer app. I can never go back.
Grado RS1i. These pricey ($700) open-ear headphones are amazing -- a constant source of joy when used -- and that is often. I've used noise-cancelling models that shut out the world, but none produce sound like this. I can hear the faintest symbol, and the soundstage is simply amazing. There's something to be said for using wood in the enclosure or for the impedance (32 ohms) or frequency response (12-30 kHz). I love my Grados.
Nexus Q. The entertainment sphere isn't sold in stores, which is too bad. Google distributed the device during its developer conference last year only to sideline the product later. I love mine and am hooked on using phone as remote and captivated by the stunning sound and HD video. I watched "Skyfall" last night on Nexus Q. Sure, the device has some quirky habits, but they make it all the more interesting.
Surface Pro. Microsoft's tablet is newfound love that I can't promise will last, in part because of bickering. The slate doesn't easily share the Touch Cover keys, which I keep missing when typing -- not sure why. Otherwise, Surface Pro is joy to use, and touch is liberating. The screen is bright and crisp, and Modern UI's visuals are stunning. But I wonder if she is the pretty airhead and whether this relationship is long-term sustainable. I sure hope so.
Netflix. The service is my longest-lasting for anything techie, and we nearly broke up more than a few times. I signed up for Netflix 14 years ago this month, long before most anyone had heard about the service. I watched my first DVD on a Powerbook G3, back when only Apple offered the players on laptops. Now I'm a streaming-only customer. Last week, because of original series "House of Cards", I fell in love with Netflix again.
Photo Credit: Joe Wilcox