Why I love Surface Pro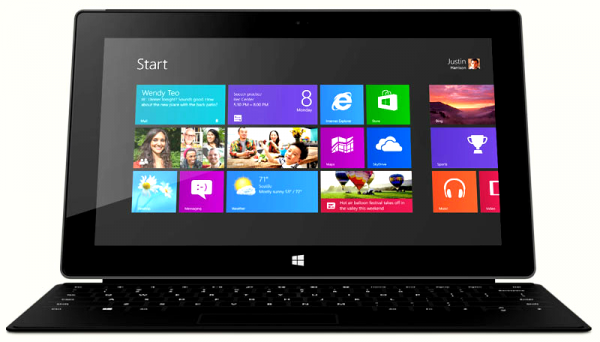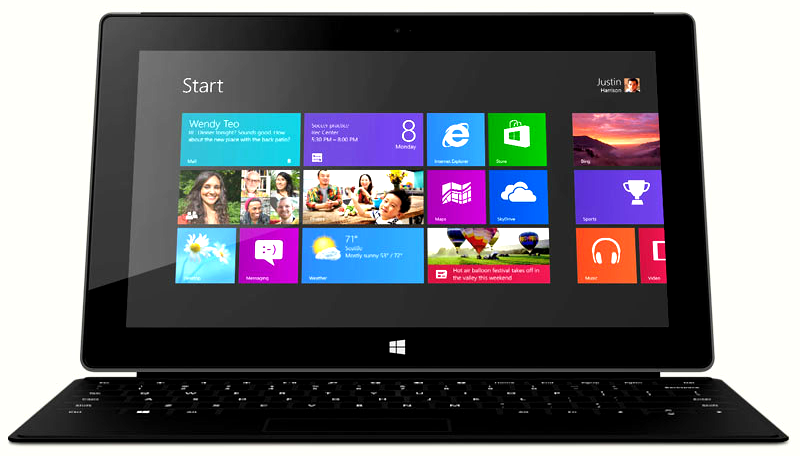 First in a series. I have loved many computers and gadgets over the years. They typically share two things in common: Initial "Wow" reaction and improved experience the longer used. Microsoft Surface Pro gets the first, but more time is needed on the second. February 14 marks my fourteenth day using the tablet.
Too often tech vendors put too much emphasis on features while missing something more fundamental: Joy. How do you feel using the product. Does it make your life better? Are you happier for using the thing? Design -- how a product looks and the interaction with it -- is paramount. Apple products, for example, are pretty for a reason. On this Valentine's Day, after two weeks with Surface Pro, love is appropriate topic. Because the tablet makes me feel good.
Tech stuff that initially wowed me, and I came to really love, is a short list. In order of use:
Mosaic, the browser that begat Netscape. Web surfing thrilled, on IBM OS/2 Warp in late 1994. The experience still tickles the heart nearly two decades later.
DSL, replacing my ISDN connection in May 1999. Suddenly, the Internet was fun. I've changed providers since -- moving across country -- and dabbled in cable but use DSL today.
Apple Powerbook G3 "Wall Street", purchased refurbished in February 1999. I had used Windows laptops, but nothing wowed like this. I watched my first DVD, rented from Netflix, on the sleek, curvy portable.
iPad nano, white, in October 2005. I loved the stick-of-gum size music player, but not forever. The device easily scratched.
Nokia N96 and N97, which I lump together, in December 2008 and June 2009, respectively. They're the best phones I ever used and packed marvelous cameras. If Nokia hadn't lost its way, I would likely love one of its newer handsets today.
Sony VAIO VGN-Z590, the small-screen wonder (13.3 inches) with high-resolution display (1600 x 1200), ahead of most everything else in April 2009. I loved that laptop so much I upgraded to two later Z series.
MacBook Air 11.6-inch, October 2010. The other laptop I always dreamed of. Beautiful, svelte, thin and enjoyable.
Over the years, there are many tech products I liked, and that list is long. Love is something else, and not always lasting. Those listed above stunned by their physical design and user experience. Surface Pro joins them in the initial "Wow" reaction, as somewhat expressed by my initial 3,800-word first-impressions review. Perhaps after another 14 days use, I can say whether love is lasting.
So where does the love come from:
1. Surface Pro is handsome and feels rugged to hold. Metal separates grown-up products from infants. Microsoft chose wisely to forgo plastic. The device is well-made -- quality feeling right down to the look and feel of power cord and brick. The slanted-sides create illusion Surface is thinner than it is, while pulling the ports out of the way.
2. The convertible design is clever and useful. I love the kickstand and optional keyboard covers, which is practical and personal. Practicality should be obvious. Different colored covers let you add flare and personality. Microsoft should offer custom designs.
3. The screen simply stuns. I love, love, love the display, which is the gateway to the device. (So why don't more hardware vendors make the screen a priority?) Text is super sharp and scales quickly while still looking great. Microsoft chose fonts wisely, too. Then there is touch, which I find to be more accurate on the device than any other I have used. The 10.6-inch diagonal size is just right for a tablet doing laptop duty.
4. Modern UI is as good as it looks. When I tested a Samsung Slate last year, Windows 8's new interface did little for me. But something's different now, perhaps because of Surface Pro's screen. Modern UI really does feel modern. Microsoft's built-in apps are simply gorgeous and functional. They beg to be touched, gawked. Overall, I find the interface to be surprisingly intuitive. All this beauty makes me feel good.
5. Surface Pro is fast. I've seen no ARM-based system that can compete. Microsoft made wise choices about the processor, SSD and other components. Battery life could be longer (I typically see 4-5 hours) but is comparable to thin laptops.
Surface Pro specs: 10.6-inch ClearType HD Display with 1920 by 1080 resolution; 1.7GHz Intel Core i5 processor and HD 4000 graphics; 4GB RAM; 64GB or 128GB storage; 720p front- and rear-facing cameras (meaning they're for video more than photos); accelerometer; ambient-light sensor; compass; gyroscope; Wi-Fi A/N; Bluetooth 4; USB 3; Windows 8 Pro. Dimensions and weight: 10.81 x 6.81 x 0.53 inches and just under 2 pounds. Price: $899 (64GB); $999 (128GB).
How will I feel in two more weeks? Will it be a whirlwind relationship or something longer?