HTC DROID DNA, One S and XL receive S-Off treatment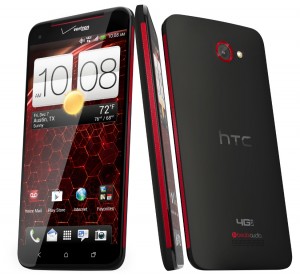 Great news for Android enthusiasts rocking an HTC One S, One XL or DROID DNA! A team of developers has revealed an S-Off hack that fully unleashes the modding potential of the three smartphones by allowing users to flash a custom recovery or distribution straight from hboot.
In order to achieve S-Off nirvana, One S, One XL and DROID DNA users must enable root and have superCID, the latter of which allows for the installation of custom distributions independent of the country identifier (CID). Afterwards, the process is fairly simple to carry out with users only needing to download a patcher file and input a number of commands inside a terminal.
Users have to extract the patcher in the working directory, find the model ID in adb mode, download the zip file that matches the One S, One XL or DROID DNA model ID, reboot the bootloader in adb mode, reboot the RUU in fastboot mode, flash the corresponding zip file in fastboot mode, boot in fastboot mode, insert three commands via adb mode and finally reboot the bootloader, again in adb mode.
Afterwards "Facepalm" S-Off is enabled on the One S, One XL and DROID DNA. The method has been confirmed to work by a number of users, on all three HTC-made devices.