Samsung announces the Wi-Fi Galaxy Camera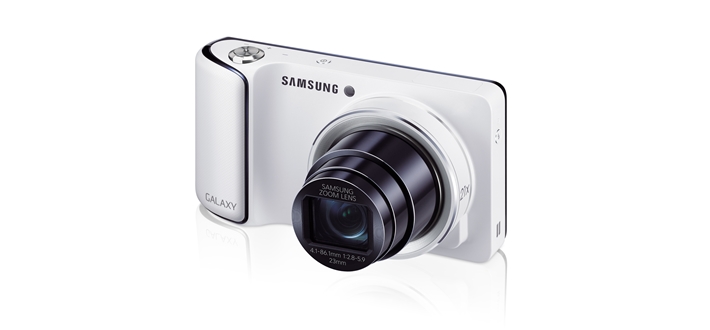 On Tuesday, Samsung unveiled a new Galaxy Camera model featuring Wi-Fi-only connectivity. The South Korean manufacturer spares no expense, pairing the device with a quad-core processor and the first Jelly Bean iteration, among other noteworthy features.
With the Wi-Fi-only Galaxy Camera. Samsung drops support for 3G/4G LTE connectivity but maintains most of the specs from the original version. The new model features a 4.8-inch HD display with a resolution of 1280 by 720 and 308ppi density. The camera is powered by a 1.4GHz quad-core processor and a 1,650mAh battery, with the display and processor combination similar to the one found in the company's flagship Android smartphone, the Galaxy S III.
The highlight of the Wi-Fi Galaxy Camera is the 16.3MP shooter which comes with a 23mm wide angle lens capable of 21x optical zoom. Available ISO settings include Auto, 100, 200, 400, 800, 1600 and 3200. As you might expect, the camera features 1080p video recording capability. To store all created content and the Android operating system, Samsung throws in 8GB of internal storage as well as a microSD card slot. There is also HDMI 1.4 video output.
Samsung also adds a number of software features to back-up the hardware offering, namely Smart Mode which comes with 19 different "modes", such as Best photo or Best face, Share shot, Auto Upload, Remote Viewfinder, Smart Content manager, Paper Artist, Photo Wizard, Video Editor, Voice Control, Slow Motion Video, S Planner, S Suggest, AllShare Play, as well as Dropbox support.
The operating system of choice is Android 4.1 Jelly Bean coupled with Samsung's TouchWiz user interface. Galaxy Camera users have access to the typical software features provided by the former, including Google Now, resizable widgets and expandable notifications, among others.
The Wi-Fi Galaxy Camera comes with Wi-Fi 802.11 a/b/g/n connectivity with support for HT40; GPS with Glonass support, and Bluetooth 4.0. The device measures 128.7 x 70.8 x 19.1 mm and weighs 300 grams.