HP's budget Android takes on Amazon and Google tablets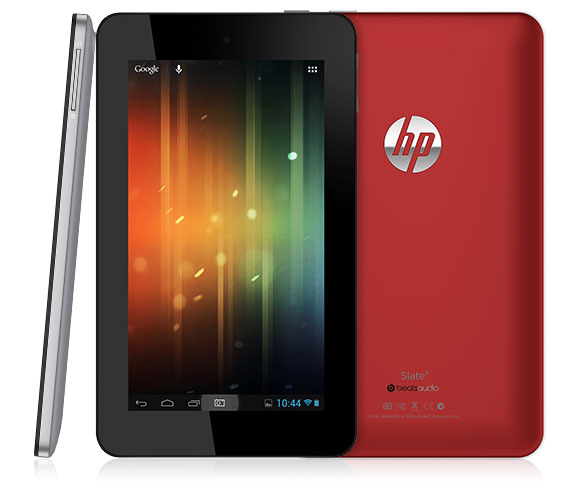 The death knell for WebOS has sounded. HP promised a lot when purchasing the Palm mobile operating system back in 2010, only to abandon ship. The company is among Google's newest and most-important partners. Earlier this month, HP unveiled its first Chromebook, which is followed by its first Android tablet, the Slate 7.
Despite the fact that Mobile World Congress does not technically start until tomorrow, the big announcements have already been rolling out from Barcelona, Spain. HP, not to be left out, unveiled its new seven-inch Android tablet, clearly designed to go head-to-head with Amazon Kindle Fire HD and Google Nexus 7.
The new device packs Android 4.1 Jelly Bean, meaning buyers get Google Now, but no Photosphere, which requires version 4.2 of the Android operating system. The Slate 7 also packs in a 3-megapixel rear camera, embedded Beats Audio, micro USB port, VGA front camera and a dual-core ARM Cortex-A9 at 1.6 GHz. The Slate 7 also features HP's ePrint technology. There is nothing about storage capacity included in the announcement.
Alberto Torres, the HP senior vice president of Mobility Global Business Unit, says the Slate 7 is designed to "address the growing interest in tablets among consumers and businesses alike, the company will offer a range of form factors and leverage an array of operating systems". HP also produces Windows 8 tablets. 
As for pricing and availability, the company announced that the Slate 7 will arrive in April and tempts buyers with a $169 price tag -- a full $30 below that of the Amazon and Google competitors.
For now, HP teases potential customers with a product wesite that provides additional information. By the way, the website contradicts the press release by stating "available in May 2013".
So, will this tempt you away from a different purchase?