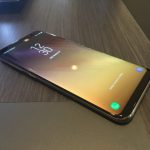 Samsung has created a new personal assistant for the Galaxy S8 and Galaxy S8+ and it is so confident that you will love it that it has given it its own physical button. That is great if you want to have quick access to Bixby, but not so much if you prefer Google Assistant or would like to open a different app instead, like the camera.
Samsung does not provide the option to customize the Bixby button, but the good news is that you can remap the key using a dedicated app -- and here is how you can do that.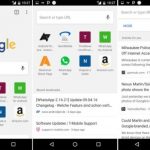 If you're working with bleeding edge Chrome for Android, you can experiment with an updated version of the New Tab page. Anyone with Chrome Dev or Beta installed can toggle a settings flag to bring extra content to new tabs.
The updated New Tab page features -- in addition to your most frequently visited sites and a list of recent bookmarks -- a collection of suggested news stories, similar to those found on Google Now cards.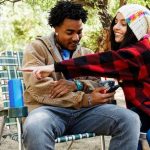 It is officially summertime, meaning fun in the sun. I have been enjoying lazy days on my deck, listening to my favorite tunes. While I could use my iPhone's integrated speaker, it is too weak for optimal outdoor enjoyment. Instead, I utilize a Bluetooth speaker for improved volume and clarity.
Ultimate Ears makes damn good speakers, and today, the company is transforming both its UE BOOM 2 and UE MEGABOOM with an intriguing new feature. Android and iOS users can now leverage the power of Siri or Google Now from these two speakers directly by simply pressing the Bluetooth button once. It is sort of like the Amazon Tap, but with Apple or Google's assistant rather than Alexa.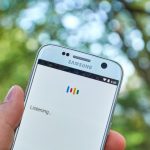 Like it or not, we're all going to have Batman's Alfred Pennyworth soon. In a digital format, that is, but nonetheless an assistant.
This was concluded by research specialists Gartner, which said that by 2019, at least a quarter of households in developed countries will use the services of a digital assistant, either on a smartphone, or in a standalone device.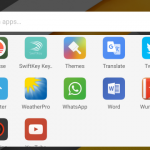 If you use Google Now launcher, you may have noticed that there is no option that can enable auto rotation. While this is not a problem when you are holding the device in portrait mode, it obviously makes landscape mode quite inconvenient at times.
The problem is that the launcher does not follow the Android-wide setting for auto rotation, and instead sticks to displaying everything in portrait mode. However, with a new update, that can now be changed.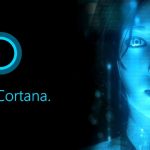 Cortana is no longer limited to devices running Windows 10. After short period of public beta testing, Microsoft's digital assistant is now rolling out not only to iOS and Android, but also Cyanogen OS devices.
Just as on Windows 10 Mobile handsets, these new releases include many of the features that are found in the desktop version of Cortana. There are, however, some functions that remain exclusive to Windows phones -- you cannot, for example, change system settings in iOS and Android nor, frustratingly, use the hands-free "Hey Cortana" voice command.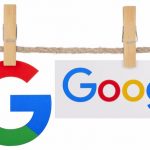 Another Thanksgiving is upon us, as Americans stuff their bellies with turkey and vittles, before falling asleep during the afternoon football game. It's the day of family feuds, too much food, and setting the mood for the holiday season ahead.
We also count our blessings and give thanks for the year behind. I got to wondering what Google can be grateful for and compiled a short list for you. Perhaps you would like to add to it in comments or lash out at my lack of sensitivity on this special day. Please do. With that brief introduction, I present 5 things for which Google can give thanks, served in no particular order of importance.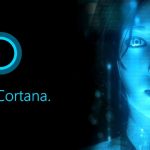 Microsoft's Cortana is now officially available on Android. The company announced earlier this year that it would release its digital voice assistant to Android and iOS later this year. Prior to the official release, a private Android beta of Cortana leaked this July. Today the company releases a public beta client of Cortana for devices powered by Google's mobile operating system.
In case you've used Cortana on a Windows Phone handset before, it wouldn't take much time to get settled with it on Android. It maintains the same interface and functionalities. In case you haven't used it before, Cortana is Microsoft's answer to Google's Google Now assistant. You can use Cortana to ask for directions, and get your queries answered, among other things.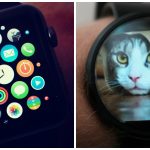 This week, I had opportunity to use Apple Watch, making it third of the modern smart variety that I have experienced (the others being LG Urbane and Moto 360). The differences between the platforms are quite startling and worth highlighting. They begin with diverging design ethics derived from the fruit-logo company's app-centric heritage and Google's place in the cloud.
For people who use either Android handset or iPhone, existing device really determines what watch platform you choose, if any—that is for now. Down the path you go. But where it leads is somewhere else, not the same destination. One platform is more responsive to you in varying contextual situations. The other requires more direct interaction, but gives other benefits.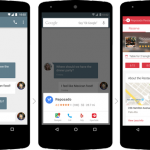 Google's implementation of the PageRank algorithm was a transformational moment for the desktop web. In the pre-PageRank era, scouring search directories for relevant websites and manually typing long URLs into a browser's address bar was common. Google's use of links as a "voting" system for discovering websites changed online discovery forever. The app interaction and discovery model prevalent today bears many similarities with the pre-PageRank era of the web, with apps listed under numerous app store categories. Google's Now on Tap may usher in the very "PageRank for Apps" era we have been waiting for.
Before diving into the importance of Now on Tap, let's take a look at how Google describes the service: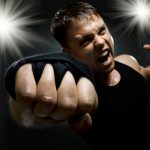 I have some advice for the European Union Competition Commission: Lay off. You don't need to reign in the Google monopoly. Apple will correct the market around search and mobile. That's one of two related takeaways from Monday's WWDC 2015 keynote. iOS 9 and OS X El Capitan up Apple's push into search and proactively-delivered information in big ways. That is if delivery is as good as the company promises.
The other takeaway harkens back to what I told you last week about Tim Cook's piracy rant against unnamed Facebook and Google alongside the friggin U.S. government -- plural if thinking beyond the Feds: It's BS marketing. Apple prepares a major competitive assault against Big G, hitting where damage can be severe: Perception and profits. I cannot overstate Google's vulnerability, which ironically is where the search and information giant exploited Microsoft during this Century.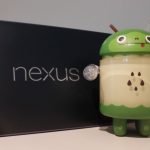 When isn't a cell phone too big? The Motorola-made, Google-branded phablet answers that question for me, and may very well for you. From Samsung's introduction of the original Note, I scoffed at large-screen smartphones—and, honestly, the seemingly stereotypical gadget geeks using them. But big is better, and my arrogant attitude about phablets and the people buying them was unwarranted.
Simply stated: Nexus 6 is the best handset I have ever used. The experience is so fresh and delightful, the emotional reaction reminds of using the original iPhone that I purchased on launch day in June 2007. N6 shatters my negative preconception about phablets, particularly unwieldiness when used daily. That said, I made some lifestyle changes, including choice of clothing, to accommodate the mobile's massive size.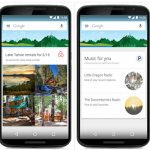 Google has long been devising new ways to boost engagement on its services. In its latest move, the Mountain View-based technology giant updates Google Now, its contextual search trump card, to add support for third-party apps.
In a blog post, the company notes that it has partnered with more than 40 popular apps including Ebay, Pandora, Runtastic, Ford, ICICI Bank, Shazam, and others to feed information from them on to the Google Now dashboard. You can check the full-list of apps and services here.

Three weeks ago I asked "What tech changed your life in 2014?" You answered here and on Google+. As the new year starts, I wonder what will make all our lives better. Apple Watch? I doubt it. Shake me awake from the nightmare if the wearable isn't the most successful flop of 2015. Windows 10? Skipping nine is a good sign, but is giving users more of what they don't want to let go life changing? Eh, no.
At the precipice of looking ahead, this is a last look behind. Once Consumer Electronics Show leaks and early announcements rush the InterWebs, all eyes will turn forward -- blind to what many people have, focusing on what they want instead. That's because "aspiration" is the defining word of the technology era, and the promise if you buy newfangled This or That your life will be better for it. Sometimes the promise is true, but too often not, which is why I asked the important question three weeks ago.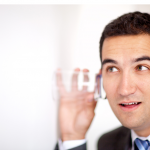 The other day my colleague Brian Fagioli posted a story about Cortana advancements for the Windows Phone crowd. It got me thinking because he stated that "quite frankly, Google Now is so good at learning about you, that at first, it can seem a bit creepy". He isn't far off the mark, as it is creepy, but it works. And it works to an almost scarily good degree, when it comes to figuring its user out. TV? Travel? Packages ordered? It will have you covered. But is all of this a good or bad thing?
The answer will depend on the person, as I know the privacy advocates will chime in and disagree with my assessment. Am I worried about this invasion to my personal life? The answer is a resounding NO. Google Now alerts me to all sorts of events, some are just useful, some are things I'd likely have forgot without the help of the search giant.