For the most part, Android tablets have proven to be a massive failure. What looked like a promising market has devolved into a collection of low-quality tablets from no-name manufacturers. Sure, companies like Huawei and Samsung are still producing solid Android tablets, but consumers largely don't care. If it isn't an iPad, the tablet won't get much attention.
There is one big exception to this, however -- Amazon Fire. Yes, the book-seller's affordable media consumption tablets -- which do run a variation of Android -- are extremely popular with consumers. Despite not having access to Google's Play Store, Fire tablets are very affordable while providing a quality media experience. Not to mention, you get access to the Alexa voice assistant. Today, Amazon refreshes the 7-inch Fire 7 tablet with improved specifications, such as providing double the storage capacity and a beefier processor. Believe it or not, despite better hardware, it still retains its sub-$50 starting price tag.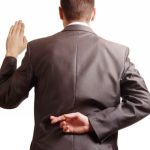 Amazon has came out in support of encryption, following Apple's recent legal battles with the US government, saying that it "plays a very, very important role" in protecting customer data.
But you might be surprised to learn that Amazon has also decided to quietly drop support for full disk encryption on its Android-based Kindle Fire tablets. Since it is portraying itself as an encryption and consumer advocate, its decision to go in the opposite direction strikes me as sheer hypocrisy.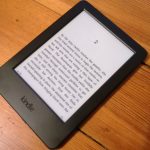 Amazon, originally known as a book seller, has become an all-around retail super store with a growing list of its own electronics. Sales are not infrequent as the company tries to push its devices, in many cases selling them at a loss with plans to make up the money once the customer is ensconced in the ecosystem. It's a plan that seems to pay off.
Now, if you're looking for that special gift for Valentine's Day, which fast approaches, Amazon is holding yet another of these sales. Discounts are available on many of the products produced by the company.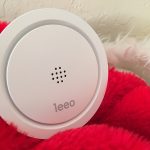 You lazy son of a bitch. It's Sunday, Christmas is Thursday, and you still haven't started shopping for gifts? Don't worry, we've got your ass covered with a quick, down-and-dirty gift bonanza. It's an eclectic mix because we have the attention spans of mice intoxicated by coffee and Krispy Kremes.
Lucky you. Many U.S. online shops grub for dollars by offering last-minute, free one-day shipping. Ha! There are some rewards waiting until Santa attaches reindeer to the sleigh. Read fast, because some of these are deals that won't last -- and when we say this grab bag is random, we mean it.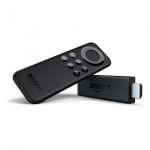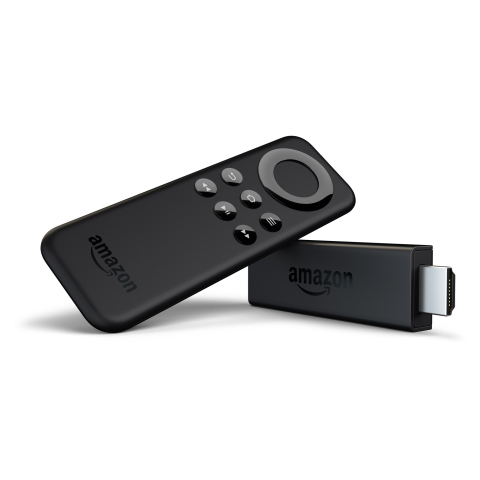 There is currently no shortage in the market when it comes to streaming devices. Quite frankly, there are so many available, that it can be very hard to choose; Chromecast, Apple TV, Roku -- it is dizzying.
Today, Amazon further complicates the decision with the all-new Fire TV Stick. Yes, the company already offers the Fire TV box, so the Fire TV Stick, in some ways, competes with its existing offering. However, the big selling point of the Fire TV Stick is the price -- $39. But wait, you may be eligible to get it cheaper!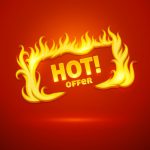 In New York, a dollar does not go a long way. Hell, if you are dehydrated, you may be hard pressed to buy a bottle of water at that price. If a dollar is all you have in your pocket, you are going to have a negative experience almost everywhere you go.
Today, your dollar may go a bit further -- at the AT&T store at least. You see, Amazon has slashed the price of the 32GB Fire phone to a shocking 99 cents. Early adopters are going to be mad, as they laid out $199. While discounts in technology are to be expected, please keep in mind, Amazon's phone only launched on July 25! Of course, the iPhone 6 is rumored to be announced tomorrow -- has Apple struck fear in the heart of Amazon?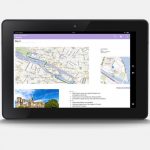 Note-taking and task-tracking can be a real hassle. Not only do you need a device, but the software too. Sure, there are many apps to choose from, such as Evernote and Google Keep, but I prefer Microsoft's OneNote. Don't get me wrong, the other options are good too, but OneNote is the most polished of the bunch.
My favorite thing about Microsoft's offering is that it works with a large range of operating systems. Whether I am using an iPad, Android phone, Windows Phone, Chromebook, Mac or Windows computer such as the Surface Pro 3, OneNote has my back. Sadly, Microsoft's app was not available for Kindle Fire HDX -- a tablet which I love. Today, this changes as OneNote not only comes to the Kindle Fire line of tablets, but the all-new Fire phone too.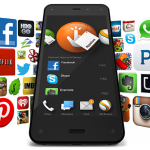 Nintendo has Mario. No matter how much more powerful Xbox One or PlayStation 4 are over the Wii U, neither console has Nintendo's Italian mascot. And so, if you want games featuring Mario, no other console will do. In other words, software matters just as much, if not more, than hardware. This is not just true of game consoles, but all computing platforms too. For instance, if you need Microsoft Office, Linux would be a poor choice -- you should use the platform that runs the software you need.
The most heated platform battleground nowadays is smartphones -- iPhone, Android and Windows Phone to name a few. Amazon recently announced its intention to enter the battle with the Fire phone. Yes, it runs Android, but it is so customized that it is essentially a new platform. Despite the phone's innovative hardware, it will not have access to Google play, and that makes consumers nervous. Like I said earlier, software matters. Worry no more. Today, Amazon announces that high-quality developers are embracing the Fire phone in a big way.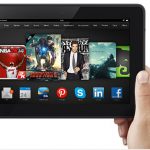 Catalog this post in the "Stories I meant to Write Dept." On February 1, when rumors circulated about Amazon price increases, I conveyed to colleague Alan Buckingham in chat: "If I were Amazon, Prime would stay same for Fire users but go up for everyone else. Reward customers and drive sales". Today's price increase announcement is reason to formally suggest what I should have six weeks ago.
Amazon tablet shipments dipped during fourth quarter -- from 5.9 million to 5.8 million units -- year over year, according to IDC. Global market share fell to 7.6 percent from 9.9 percent. The other top-5 manufacturers all posted healthy growth gains, although Apple also lost market share. Amazon should use lower Prime pricing to encourage new Kindle Fire sales and to reward existing owners. Keep the price $79 for these customers and hike the rest to $99. To be clear: Referring to Kindle Fire means all models, including HD and HDX.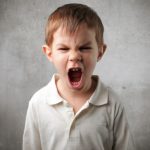 While children may tout the educational features of tablets to fool adults into buying them, the truth is, no kid wants to use a tablet for education. It's simply a ploy to obtain a new toy on which to play video games and watch movies.
Sadly, some adults are actually responsible and enable these educational features on the device. To the dismay of children across the globe, Amazon announces new educational options for the FreeTime feature on the Kindle Fire line of tablets. In other words, learning is going to severely impact the playing time of Angry Birds.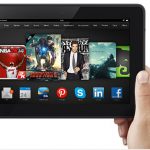 It's all about tablets this week as following on from Microsoft's Surface reveal, Amazon today announces three new Kindle Fires -- the 7-inch Kindle Fire HD, and the Kindle Fire HDX, in 7 and 8.9-inch sizes. The new devices offer a slimmer design, better screens, faster hardware and an updated OS.
The $139 Kindle Fire HD has a high-definition display with 1280 by 800 resolution and 216ppi -- 66 percent more pixels than the previous generation Kindle Fire. It's powered by a dual-core 1.5 GHz processor, and has dual stereo speakers with Dolby Digital Plus audio.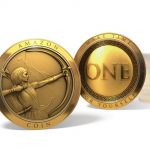 Amazon wishes to confuse its Kindle Fire market in much the same way Microsoft does with Xbox Points. Today the online retail giant announces "Coins", a new form of virtual currency that tablet customers can use to make purchases both in the app store, as well as in-app.
"Amazon Coins is an easy way to purchase apps and in-app items on Kindle Fire, and for developers it's another opportunity to drive traffic, downloads and increased monetization" Amazon claims. While this seems to add disorder, there is a silver lining. For one, customers will receive up to a ten percent discount when buying Coins to make purchases, as opposed to using good old fashion real currency.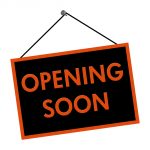 Amazon is a truly global company but until now its Android Appstore was only available in seven countries -- the US, UK, France, Germany, Italy, Spain and Japan.
That's about to change though as Amazon has today announced plans to introduce its Appstore to close to 200 countries, inviting developers to submit their apps with the promise that they'll be able to reach millions more active Amazon customers by doing so.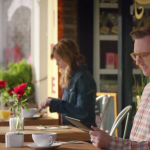 Last night something strange caught my attention, nearly enough to post a late-day story. Then this morning I got a little email nudge from Amazon PR, and thought: "Yeah. Why not?" The timing and broader ecosystem implications are interesting for service "Send to Kindle". Just as Google whacks RSS -- pulling feed icons from its products and setting Reader's execution -- Amazon provides a mechanism for saving content you come across, say, browsing at work for reading at home on your ebook reader or tablet.
The concept is by no means new, not even for Amazon. There are several good cloud services dedicated to saving content for later reading or incorporating the capability. Instapaper comes to mind, and Feedly has an easy tap mechanism to save for later. What makes Send to Kindle different is device/app-specificity. Additionally, websites, including WordPress blogs, can place a button supporting the service.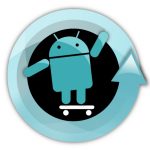 We've had to wait a tad longer than expected, but it's finally here. The team behind the popular custom Android distribution CyanogenMod unveiled the second monthly release based on Android 4.2 Jelly Bean, more than a month after the last build.
Like it usually happens with monthly builds, with CyanogenMod 10.1 M2 the focus is on stability improvements rather than introducing numerous new features that have yet to pass rigorous testing. As a result some of the latest features found in nightly builds may be left behind for future monthly releases in order to provide a custom Android distribution suited for daily-driver use.