Samsung fortifies BYOD with Knox for Galaxy devices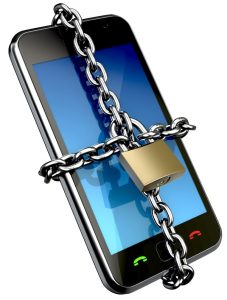 On Monday, South Korean electronics manufacturer Samsung unveiled a new "end-to-end secure solution" aimed at boosting the company's BYOD (Bring Your own Device) credentials among businesses. Called Knox, the product beefs up the Samsung For Enterprise (also known as SAFE) program by adding improved security and increased manageability into the mix.
This time around Samsung forgoes the acronyms. Unlikely to be just a simple coincidence, Knox bears a military connotation as it hints at the iconic Fort Knox US Army post in Kentucky. Luckily, Samsung's Knox only deals with defense. The enterprise solution packs Security Enhanced (SE) Android, which is developed by the NSA (United States National Security Agency) to improve security within green droid land, and integrity management services that are implemented in the Android framework and the hardware alike.
Knox is similar to the Balance feature found in BlackBerry 10 in the way that it can separate work and personal use of a smartphone or tablet, through a container solution at the application layer. This suggests that users will be able to better compartmentalize personal and business accounts, which should aid the BYOD trend. SE Android and the file system-level encryption enforce the separation, touted by Samsung as increased security within the workspace.
Samsung says that Knox is compatible with existing enterprise infrastructures, including directory services, MDM (Master Data Management) and VPN (Virtual Private Network), and is easily-available to use from the home-screen icon. It offers a variety of applications such as email, browser, calendars, collaboration, contacts, CRM (Custom Relations Management), and file sharing apps. Existing Android apps, without modification, can be enterprise-integrated and validated and become more secure as well, according to Samsung.
Samsung says that Knox will be available in select Galaxy devices starting in the second quarter of 2013.
Photo Credits: Slavoljub Pantelic/Shutterstock