Samsung says the Unicorn Apocalypse is coming -- BlackBerry users unprepared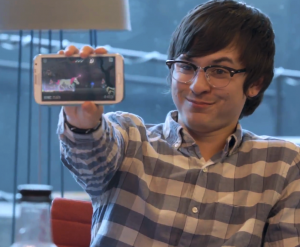 To be frank, acronyms like "SAFE" and "BYOD" are not overly exciting, especially when combined with words like "business" or "enterprise". There's just something missing that makes related adverts unappealing and boring. Samsung, however, begs to differ and has meshed all those terms together with unicorns to create two rather cool video ads.
The two commercials are, at core, related to SAFE, which is short for Samsung for Enterprise, and the BYOD (Bring Your Own Device) movement but with an emphasis on entertainment rather than bombarding the viewers with too many technical details. At the same time the South Korean corporation did not pass on mocking BlackBerry devices, once known as the business world's top choice for at-work smartphones.
Dubbed "SAFE and the Unicorn Apocalypse", the first video portrays Samsung's Galaxy S III and Galaxy Note II as two devices suited for sensitive work environments, a scenario emphasized through the Unicorn Apocalypse game launch.
Samsung also portrays BlackBerry owners in the business environment as hard to let go and in-denial types. According to Samsung, the latter use antiquated smartphones that fall behind "modern business" and have to resort to using a "system" that involves owning two devices (one for work, one for home use) in order to adapt.
In "The Leak", which is the second ad from the series, Samsung touts the Galaxy S III and Galaxy Note II as the norm when it comes to smartphone security in the work environment.
Just as with the previous ad, the South Korean corporation again mocks RIM's BlackBerry smartphones, which are showcased as unable to play modern games, hinting at their limitations for use within a game development company.
Samsung's Galaxy S III and Galaxy Note II are shown to be superior when competing against aging devices in the two advertisements, but it will be interesting to see how the mocking holds up once RIM launches its new range of BlackBerry 10 smartphones.