Judge denies Apple request to increase damages against Samsung, cuts them by 40 percent instead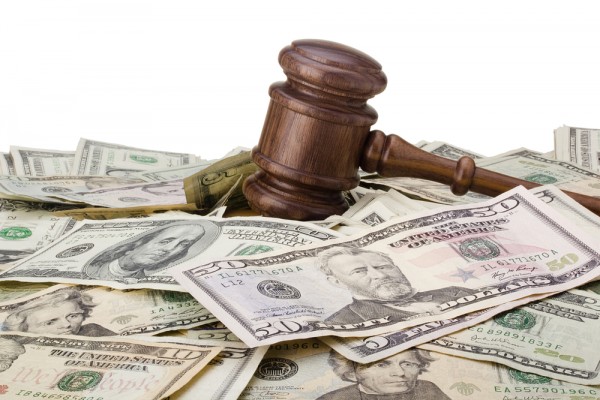 Apple's patent case against Samsung took an unexpected turn today. Judge Lucy Koh cut the damages, citing jury errors, removing some devices previously found to infringe the fruit-logo company's patents. Jurors had awarded about $1.05 billion in damages, which now are just $600 million (rounded up slightly). The South Korean electronics giant isn't off the hook by any means. More than a dozen devices remain infringers.
Judge Koh's order is a blow to Apple, but not one that invalidates any real part of its patent victory. The judge found that the jury had inappropriately calculated damages for some products, based in part on their acceptance of arguments made by Apple expert witness Terry Musika.
Samsung had disputed the date that Apple gave for when infringement started -- Aug. 4, 2010, based on a meeting between the companies. But the judge chose different dates, based on more official notifications. She writes:
The correct notice date for the '915 and D'677 Patents is April 15, 2011. the correct notice date for the '163, D'305, D'889, and D'087 Patents is June 16, 2011. In sum, Samsung is entitled to judgment as a matter of law that the earliest notice dates supported by the evidence are: August 4, 2010 for the '381 patent; April 15, 2011 for the '915 and D'677 Patents; and June 16, 2011 for the'163, D'305, D'889, and D'087 Patents. The damages numbers Mr. Musika presented to the jury were based on the August 4, 2010 notice date for all patents.
Different dates shorten the infringement and so lesser damages for most of the devices.
"It is improper to award damages for sales made before the defendant had notice of the patent, and an award that includes damages for sales made before notice of any of the intellectual property (IP) infringed is excessive as a matter of law", Judge Koh explains.
Her 27-page ruling is a shocker for what she says must happen in the future:
Because the Court has identified an impermissible legal theory on which the jury based its award, and cannot reasonably calculate the amount of excess while effectuating the intent of the jury, the Court hereby ORDERS a new trial on damages for the following products: Galaxy Prevail, Gem, Indulge, Infuse 4G, Galaxy SII AT&T, Captivate, Continuum, Droid Charge, Epic 4G, Exhibit 4G, Galaxy Tab, Nexus S 4G, Replenish, and Transform. This amounts to $450,514,650 being stricken from the jury's award. The parties are encouraged to seek appellate review of this Order before any new trial.
Groklaw's Pamela Jones gives straightforward reason for the new trial: The jury calaculated the judgment "based on wrong theories. In some cases, she can't even figure out what they did". She adds: "This jury goofed big time, more than Judge Koh has so far acknowledged, in my view, but this order absolutely states as clearly as words can achieve that their award was based on mistakes".
Depending on the appeal's outcome, Samsung still faces problems. "The jury's award stands for the Galaxy Ace, Galaxy S (i9000), Galaxy S II i9100, Galaxy Tab 10.1 WiFi, Galaxy Tab 10.1 4G LTE, Intercept, Fascinate, Galaxy S 4G, Galaxy S II Showcase, Mesmerize, Vibrant, Galaxy S II Skyrocket, Galaxy S II Epic 4G Touch, and Galaxy S II T-Mobile", Koh writes. "The total award for these 14 products is $598,908,892".
Apple had asked the court to increase damages to about $2.5 billion. Judge Koh's response: "Apple's motion for an increase in the jury's damages award is DENIED. The Court declines to determine the amount of prejudgment interest or supplemental damages until after the appeals in this case are resolved".
The jury awarded $1.05 billion in damages to Apple in late August. Strangely, much of the news reporting during the trial favored Apple's storyline and ignored Samsung's. I'll be curious to see how today's news fans across blogs and news sites.
Photo Credit: VIPDesignUSA/Shutterstock