Google expands European Street View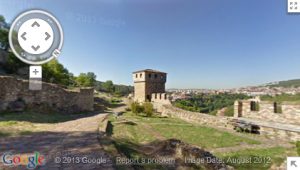 Despite some setbacks in Germany a couple of years ago, Google is pushing ahead, today announcing a new expansion of its Street View service on the continent. Ulf Spitzer, Google's Street View Program Manager, today took the wraps off of a major update to the company's Maps offering in the old world.
For the first time, Google has added street level imagery for Bulgaria, adding the cities of Sofia, Plovdiv and Varna, Veliko Turnovo and Koprvishtitsa. Not stopping there, the search giant also covered the ski resorts of Borovets, Bansko and Pamporovo, as well as the Architectural and Museum Reserve Tsarevets and the popular tourist destination of the Black Sea coastline.
Russia, which had already been partially covered by Street View, with Moscow and St. Petersburg having been done, now has the city of  Sochi, site of the 2014 Winter Olympics added, as well as the Golden Abode of Buddha Shakyamuni, the largest Buddhist temple in the Republic of Kalmykia.
Spitzer also added that "in the UK we're refreshing some imagery in major cities like London, Manchester, Glasgow and Cardiff, as well as filling in some of the gaps where we had no Street View coverage. For example, we've added brand new images to parts of the Scottish coastline, in pockets of East Anglia and parts of South Wales".
The addition of Bulgaria brings Google's total to 48 nations covered by Street View and the company is continuing to push into new locations.