Android and iOS are neck-and-neck in two-horse tablet platform race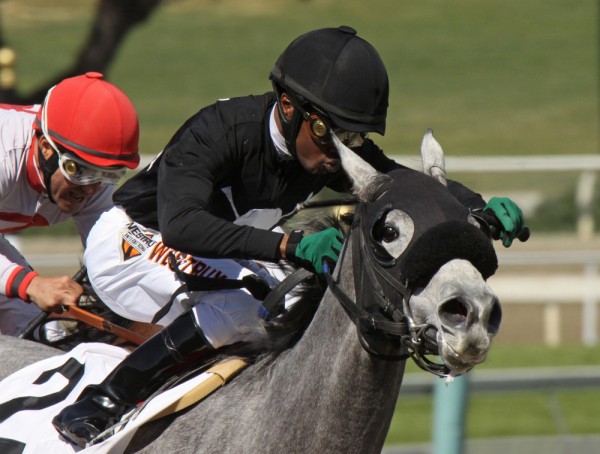 In December, I warned: "You can't trust IDC's 2016 tablet forecast, or any other". That's because the analysts revise predictions every couple months. Well, lookyloo. The firm dropped a new forecast late yesterday, and like every other Android gives iOS another beating. I say, "Perhaps".
The great soothsayers now see Android tablet shipment share rising above iOS for all 2013, a feat already claimed individually for third and fourth quarters. IDC sees the green robot at 48.8 percent share to 46 percent for the fruit-logo. Don't believe it. The market is too volatile and IDC, along with all its competitors, has yet to make accurate predictions. Anything can happen, including an unexpected surge of Windows tablets.
Let's look at the track record for 2012. In June, IDC forecast iOS tablet share of 62.5 percent, but revised downward to 59.7 percent in September and in early December to 53.8 percent. Meanwhile, IDC forecast Android share of 38.8 percent in June, lowered to 35.3 percent in September and raised to 42.7 percent in December. With just three weeks left in the year, the analyst firm couldn't get projections right. Final numbers: 51.3 percent for iOS and 46.3 percent for Android. Statistically, the margins of error here are huge. Just ask NASA sending spacecraft to Mars.
Let's use a different measure. Between March and December last year, IDC raised its tablet forecast for 2012 by 15.3 percent and 2016 by 42.6 percent. This kind of change is huge, taking place during the course of a single calendar year.
A new year means another forecast (through 2017) and more revisions. The analyst firm raised full-year shipment projections to 190.9 million from 172.4 million. That's an 11-percent change, which IDC applies throughout the forecast period. Projection for 2017: 350 million. Don't believe it. The actual number will be considerably more.
That's because smaller slates, which sales potential most analyst dismissed two years ago, are gangbusters. "One in every two tablets shipped this quarter was below 8 inches in screen size -- and in terms of shipments, we expect smaller tablets to continue growing in 2013 and beyond", Jitesh Ubrani, IDC research analyst, says. Geez Louise. NPD DisplaySearch predicts models with 7-7.9-inch screens will account for 45 percent of all tablet shipments in 2013.
Oh, and keeping with the "you can't trust anyone's forecast" theme, DisplaySearch estimates 240 million tablets, or 67.6 million more than IDC projections.
I do expect smaller slates to outsell larger ones, since they double so well as ebook readers (which forecast IDC lowers) and cost so much less. "Vendors are moving quickly to compete in this space as consumers realize that these small devices are often more ideal than larger tablets for their daily consumption habits", Ubrani says. Yes, there are.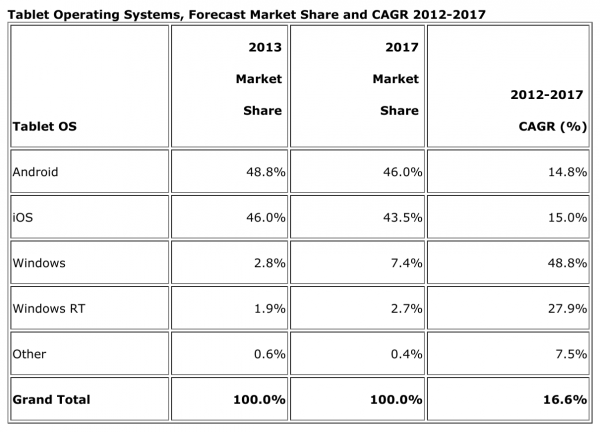 Perhaps it's no coincidence that less than 24 hours after IDC released the forecast, Amazon cut prices by as much as $100 on Kindle Fire HD 8.9".
The tablet, from the maker of Kindle Reader, is good segue to ebook readers, to which IDC says smaller slates are "damaging". The analyst firm cut projections by 14 percent average through 2016.
Photo Credit: Cheryl Ann Quigley/Shutterstock