Android is winning the mobile platform wars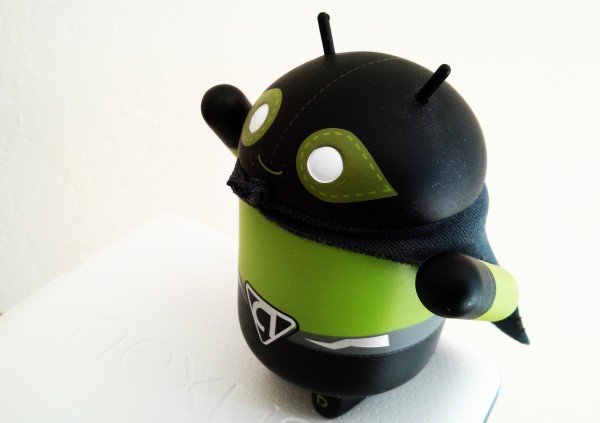 Some days the sorry state of news reporting really baffles me. Today I read numerous headlines claiming that Android tablet share surged past 50 percent in Q4, usurping iPad -- all using numbers I wrote about a day earlier. The one on CNN -- "IDC says Android is the new king of tablet market share" -- got to me. Immediate reaction: "What did I miss?" But in looking over the numbers, nothing really jumped out that IDC said any such thing. Sure iPad shipment share fell to 43.6 percent from 51.7 percent annually and from 46.4 percent sequentially. I chose to ask the analysts rather than follow the feeding frenzy.
"Android actually passed the 50 percent mark in 3Q 12", Tom Mainelli, IDC research director for tablets, says. Whoa, there's no new king at all. Android took the crown last summer. Still, that's a phenomenal achievement, setting me to write a story I couldn't imagine a year ago.
Cloudy Crystal Balls
C`mon, analysts had forecast iPad share well above 50 percent through 2015. Example, Gartner, in April 2011, predicted iPad would fall from 83.9 percent in 2010 to 68.7 percent in 2011 to 63.7 percent in 2012 to 47.1 percent in 2015. By comparison, the analyst firm predicted that Android would go from 19.9 percent in 2011 to 38.6 percent in 2015.
The tablet market is so volatile, no one gets it right. IDC revised tablet operating system forecasts three times throughout 2012. In the most recent (now subsumed by actual data), iOS: 53.8 percent, down from 59.7 percent in September and 62.5 percent in June. Meanwhile, Android forecast increased to 42.7 percent share from 38.8 percent in September but down from 35.3 percent in June.
"I think the big picture is that for many years people insisted that there wasn't a tablet market, just an iPad market", Mainelli says. "The last few quarter have shown that there is indeed a market for tablets beyond the iPad, although that product continues to be quite dominant from a vendor market share perspective".
Beyond Apple's brand, Mainelli puts perspective on the current market:
The iPad has long benefited from the fact that there are many, many apps created specifically for that device, whereas Android tablet owners often had to make due with smartphone apps scaled up to fit their tablet screen. I think part of the reason Android has gained traction recently is the simple fact that many of the Android devices shipping these days are 7-inch models, and smartphone apps don't look nearly as bad on a 7-inch screen as they do on a 10-inch screen.
Actually, NPD DisplaySearch sees a dramatic shift in size preference underway, forecasting that 9.7-inch models (majority iPad), will command just 17 percent share this year, while 7-7.9-inchers rise to 45 percent. But, again, given how rapidly this market changes, consider no forecast reliable.
Ultimately, Mainelli sees apps as turning point. "As the installed based of Android tablets grow, I think we'll see more tablet-specific apps appearing, and that will in turn lead to more Android tablet shipments".
Platform Purge
In October 2009, I asserted that "Apple cannot win the smartphone wars", then declared Android winner four months ago. In February 2012, I asserted that "Apple is winning the mobile platform wars", largely because of iPad gains combined with iPhone.
But much changed since. Weeks later, Android Market became Google Play, starting a major transformation of the store. The rebranding marked Google's first of many steps taking more authority over Android. By summer, cumulative Android shipments surpassed iOS for the first time -- 500 million to 400 million. Apple's platform only caught up in December. Then came Android 4.1, Google Now and Nexus 7 tablet in mid summer. Apps got a lot better, and suddenly by release of the Nexus 10's release, Android really looked like a viable all-around mobile platform for anyone.
I was right a year ago, but wrong today. Now Android is winning the mobile platform war -- 1.3 million device activations per day, compared to 834,000 for iOS, based on fourth quarter shipments of 75 million. Android smartphone shipments, so not counting tablets, were higher -- 80.6 million, according to Strategy Analytics. Based on analyst data, Android share exceeds iOS on both major mobile platforms. As the numbers rise, the apps get better and more piqued for tablets.
"Of course, Apple isn't sitting still", Mainelli says. "The iPad mini was a response to consumer demand for smaller tablets, and as you know they couldn't make enough of them over the holidays (they're still supply constrained). And, interestingly enough, iPad has become the go-to tablet for commercial entities who consider Android insecure, and schools buy almost exclusively iPads at present".
Locally last year, here in San Diego, the school district bought 25,000 iPads, which replaced the fleet of netbooks.
But Android and iOS aren't the only contenders for the crown. "you have Microsoft and its partners trying to make inroads with WinRT and Win8 tablets", Mainelli says. "So 2013 should bring plenty of good products and great competition, which is always good for consumers".
Photo Credit: Joe Wilcox