HTC unveils One Developer Edition for Android enthusiasts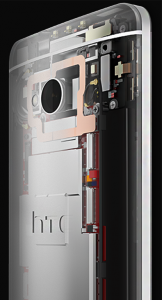 Aimed at the Android developer and modding community, Taiwanese company HTC has introduced a new iteration of the One smartphone that was introduced three weeks ago, called One Developer Edition. The two devices share the same underpinnings, except for two major changes in the software department.
The One Developer Edition is aimed at the US Android enthusiast as it features a carrier unlock and unlocked bootloader out-of-the-box, whereas the One will come without any of the two coveted specifications when purchased from local mobile operators. The price difference, however, may force you to reconsider acquiring the new iteration.
Although there is no official pricing just yet for the One it's fair to assume that the handset will be around the $200-$300 mark, the same as with the One X or One X+. The One Developer Edition, on the other hand, is set to arrive in US stores "in limited quantities" for $649, according to HTC.
Luckily the spec sheet is just as impressive as its pricing. The One Developer Edition comes with a 4.7-inch display with a resolution of 1920 by 1080 and a 468ppi (pixels per inch) density and is powered by a 1.7GHz quad-core Qualcomm Snapdragon 600 processor and 2GB of RAM. The smartphone features 64GB of internal storage (it appears to be the only storage option) and support for 4G LTE on the 700/850/AWS/1900MHz bands within the US.
For developers, HTC also provides open APIs for "Bluetooth Low Energy, Infrared, and more" which should help towards releasing custom Android distributions for the One Developer Edition, among other things.