Support for Microsoft's Windows Phone 8 and 7.5 ends in 2014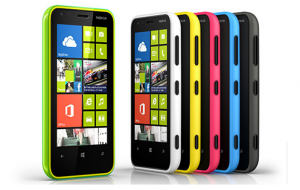 After screwing early adopters from upgrading their devices to Windows Phone 8 and offering the lesser-featured Windows Phone 7.8 instead, Microsoft has revealed that it will provide updates over an 18-month period for WP7.8 users, with support to officially end on September 9, 2014.
As Windows Phone 7.8 started to rolled-out earlier this year, with Nokia announcing the upgrade spree in late-January, its lifecycle will be cut out later than Windows Phone 8's mainstream support. Support for that OS started on December 14, 2012 and ends on July 8, 2014, two months after its lesser sibling.
Microsoft is the one taking care of issuing updates and security fixes, but the company warns that when (and if) users receive them depends on the mobile operator, smartphone maker, country, region and hardware specifications.
There is no word at the moment concerning a possible mainstream support end date extension period for either of the two smartphone operating systems alongside a prospective future update.