What's new in Windows Phone 8?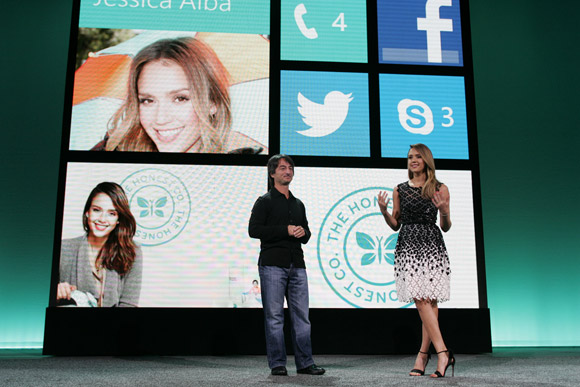 Windows Phone 8 made its big, splashy debut yesterday, bringing compelling new features to those people buying new handsets (the software isn't available for any devices running version 7.x or earlier). Ahead of the launch, Nokia and HTC announced devices, as well as Samsung providing an ATIV S glimpse. But now we finally have all of the details about the operating systems' features.
During yesterday's event, Joe Belfiore, Windows Phone general manager, and Terry Myerson, corporate veep, touted the new software's many benefits, marching through a rather lengthy list of all of the new features that they hope will make Windows Phone 8 a serious competitor to both Android and iOS. The devices have previously ranked very high in user satisfaction and, famously, the "all-knowing" Siri app for iPhone even called the Nokia Lumia 900 the best smartphone available. However, enough about all of that. Let's get to some of what Microsoft offers in this new platform.
Kids Corner. Allows parents to safely let their kids use the phone to plays games and other things while being protected from tampering with other apps or browsing somewhere inappropriate. The feature can be activated with a simple swipe and parents can choose the apps that their children will have access to. It's primed for BYOD.
Rooms. This feature works like a private social network, where the user can share photos, notes, calendars and other content with a select group of people as opposed to posting to an open network like Facebook or Twitter. It's like Google+ Circles on the go.
Lock Screen. The new lock screen displays some key information. "It will automatically surface photos and notifications and content from your favorite apps", Belfiore said to the crowd at yesterday's event.
Data Sense. Microsoft claims that this can actually compress data being sent over a mobile network so that customers will register less usage and, perhaps, lower data charges. Data Sense also provides a snapshot of your data usage and can even help you locate a nearby WiFi hotspot to use, preventing further mobile charges.
More apps. Finally, the incredibly popular music app Pandora arrives on Windows Phone. It joins the 120,000 apps that now populate the growing ecosystem. Other apps include Angry Birds, Temple Run, Cut the Rope, LivingSocial and more.
Unfortunately, if you want the Windows Phone 8 experience then you will need to pony up the money for a new device, because the update isn't coming to existing handsets. However, Microsoft throws a bone to customers with older devices via Windows Phone 7.8, which brings some of these new features along.
New Windows Phone 8 handsets go on sale in November.