Goodbye Yellow Brick Road, SMBs plan to spend much more on tablets than PCs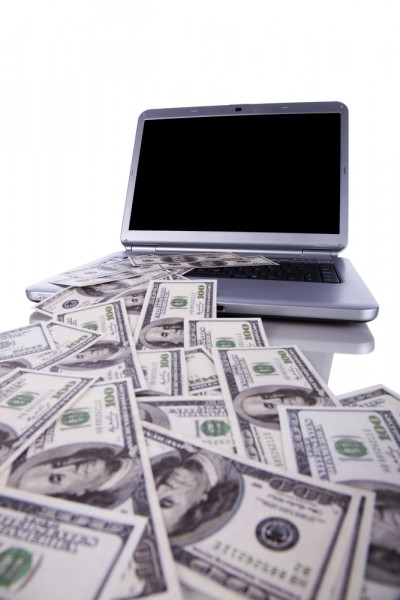 Keeping with our ongoing "Ding, Dong, the PC's dead" theme, NPD reports that businesses with 50 to 999 employees will spend more on technology this year. That's good news for PC manufacturers but much, much better for anyone selling tablets -- or the ecosystem supporting them. SMBs are suddenly a bright light cast against vast darkness. Yesterday, IDC warned that PC shipments would fall double-digits during first quarter.
Somebody is buying, at least. Thirty percent of SMBs surveyed by NPD plan to increase PC spending -- that's up from 22 percent just three months ago. Woot! Woot! "PCs are still a core part of the technology arsenal of the typical U.S. corporate employee and a regular rotation of new and upgraded equipment is part of best practices for most mid-sized U.S. businesses", Stephen Baker, NPD's vice president of industry analysis, says.
"The increase in planned spending is likely a combination of the halo effect of new form factors and the upcoming end of official Microsoft support for the Windows XP operating system", he emphasizes. Yes. Yes. Let's discuss the form factor thing further. NPD also observes an uptick concurrent with tablet-buying interest (more on that next paragraph). What's the big, new computer this year with strong small- or medium-business appeal? Surface Pro, baby.
Nearly twice as many SMBs plan to spend more on tablets than on PCs. Surface Pro appeals to both segments, although NPD didn't release specific device data. I surmise, of course. Meanwhile, iPad is by far the top-selling tablet.
Cut differently, the numbers are unsettling. Overall, just 31 percent of SMBs plan to increase IT spending on anything, which is consistent with the previous three-month survey.
"While a substantial number of mid-sized firms intend to raise their IT spending, it should be noted that almost 70 percent of companies are holding spending steady or decreasing their budgets", Baker observes. "We continue to see steady spending as the norm during 2013 as cloud and storage requirements, increased penetration of tablets, and the need for a corporate PC refresh force firms to maintain spending levels, even if they are not planning on raising them".
Tablets exceed every other category by considerable margin (see chart).
Dorothy hasn't exactly dropped a house on the Wicked PC of the West -- after all, SMB spending plans are up by 8 points in just three months. PCs are a necessity, but tablets can cost considerably less and offer more flexibility, particularly for smaller shops that need portability over performance.
Ding! Dong!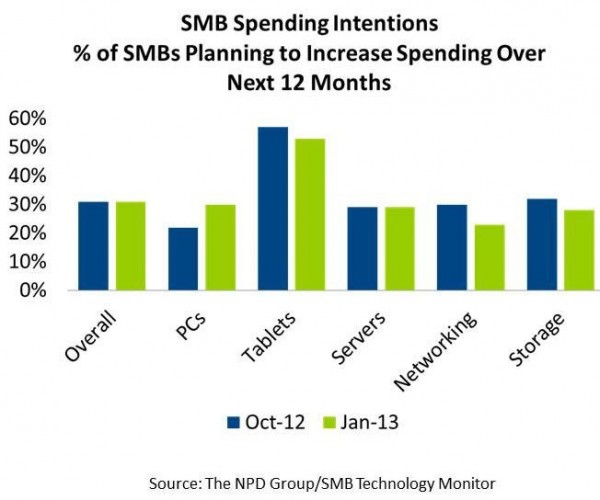 Photo Credit: Helder Almeida/Shutterstock