Windows Phone meets March Madness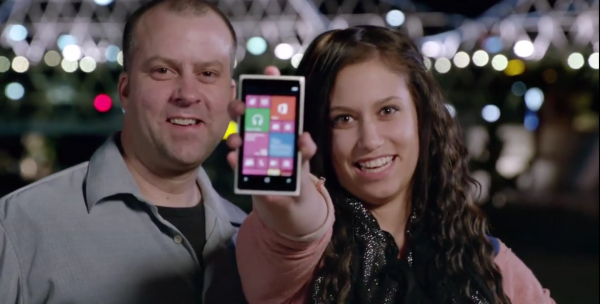 It is officially that time of the year -- when grown men call in sick to sit home and watch younger men and women play basketball. In other words, it's March Madness time. While you are watching those games, and possibly cursing your bracket choices, Microsoft would like to have a bit of your attention.
While the company's first big Microsoft mobile viral campaign, known as Smoked by Windows Phone, seemed to pop up everywhere and get all sorts of attention, the latest campaign has kept a much lower profile.
Now Microsoft aims to change that as Ben Rudolph, father of both campaigns, announces that the Windows Phone Challenge is coming to the television during the big college basketball tournament. "A new spot that pits the Nokia Lumia 920's PureView camera head-to-head against the Samsung Galaxy SIII will run on ESPN and CBS throughout the men's and women's NCAA tournament", Rudolph says.
Only the one 30-second spot is planned for TV as of right now, but there is a longer format version, along with other videos, that you can watch over at that Challenge Playlist on YouTube.
Microsoft's Windows Phone platform has been getting batted around a bit the past couple of days and likely needs the good publicity anywhere that it can be found, and Rudolph is probably the perfect guy to try and right the ship.