What Eric Schmidt REALLY SAID about the future of Android and Chrome OS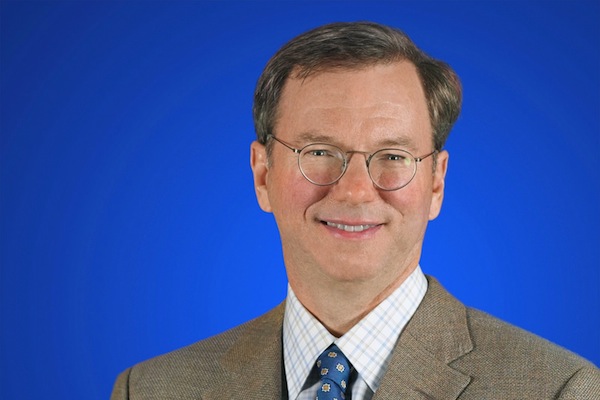 Eight days ago, Google dropped an atomic bomb on the Android Army, with Andy Rubin's sudden departure as commander-in-chief. Sundar Pichai, who is responsible for Chrome and Apps, assumed Android leadership. The change led to much speculation that the operating system would sometime soon merge with Chrome OS. As the fallout spreads, an answer arrives: The question is irrelevant.
Google Executive Chairman Eric Schmidt tells reporters in India that Android and Chrome OS will not merge but converge, says Reuter's Devidutta Tripathy. But there's no quote, just paraphrase, which worries me about context. Fortunately, there is a video that provides context and reveals a different priority: Chrome.
Someone asked Schmidt if either operating system would suffer Google Readers' fate. "No is the answer. We don't make decisions based on who the leader is". Google makes decisions "based on where the technology takes us".
From today's many new stories, which focus on the two operating systems remaining separate, you might assume Schmidt addresses question: "Will they merge?" Instead, he responds to one about a Google Reader-like execution and then changes direction.
"Chrome and Chromium are the world's best HTML5 development and authoring systems", he says. "You should be using Chrome. It's faster, it's safer, it's more secure than any of your other browser choices. In Android, which is more of a Java-like development environment, it solves a different problem".
This confirms what I observed last week. Rubin's stepping aside and Pichai taking responsibility is about the browser, not an OS merger. "There will be more commonality for sure, but they certainly are going to remain separate for a very, very long time", Schmidt says. "They solve different problems".
But the context for the problems solved is Chrome. On Android, "it" -- Chrome -- "solves a different problem". Google's go-forward platform of choice isn't Android or Chrome OS but the browser.
Chrome and Chromium fulfill Netscape's late-1990's vision for a browser-based platform, something Microsoft sought to prevent.
The browser, as development platform, can co-opt operating systems like iOS, OS X or Windows, while also fronting Chrome OS. The browser is more natural fit for Google services and anchors them anywhere.
By contrast, Android, while hugely popular, is constrained by OEM partners like Samsung. Google delivers fresh features to Chrome and Chrome OS users about every six weeks. Chrome Beta for Android updates are considerably more frequent.
Android updates are less frequent and carriers and device manufacturers logjam dispatch. For example, Jelly Bean, which released in July 2012, makes up just 25.5 percent of the devices accessing Google Play in the 14 days before March 5. Meanwhile, during fourth quarter, Samsung accounted for about 43 percent of Android smartphone sales, according to Gartner. Who primarily controls the user experience? Not Google.
Chrome, by contrast, is all about Google. The platform connects the company's core services and generates revenue via advertising. Chrome can go everywhere, and -- to re-emphasize -- co-opt other operating systems. The browser engine supports apps, too, whether web-based or running on Android.
I think Schmidt is decidedly clear about Google's platform of choice, which absolutely favors Chrome OS over Android long term. Chrome is why.