PC apocalypse: Emerging market buyers move from smartphones to tablets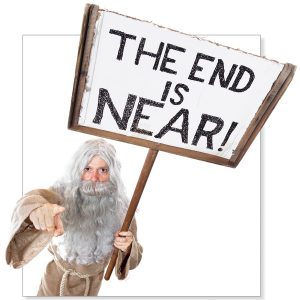 IDC continues to send smoke signals that a blistering fire rages across the planet, sure to scorch the earth where PC manufacturers hoped to plant new computer sales. Emerging markets are engulfed in a blaze of smartphone and tablet adoption that leaves little hope for a desktop or notebook revival. I simply cannot overstate the speed this thing moves.
Eight days ago, the analyst firm revised downward PC shipment forecast for 2013, singling out changing buying patterns among emerging markets. Today IDC reaffirmed the forecast, while releasing final full-year 2012 PC, smartphone and tablet shipments. The data is grim pickings.
There is a long-standing trend of what I call technology skip, where emerging markets jump over something established for something new. For connected devices that means smartphones being adopted first before PCs. But still personal computers, eventually. Uh-oh. The trend is now something else.
"In emerging markets, consumer spending typically starts with mobile phones and, in many cases, moves to tablets before PCs", Megha Saini, IDC research analyst, says. "The pressure on the PC market is significantly increasing and we can see longer replacement cycles coming into effect very soon and that, too, will put downward pressure on PC sales".
So in mature markets, buyers hold on to PCs longer, often buying tablets meanwhile. Elsewhere, tablets replace PCs as the step up from smartphones. Best case scenario, computer purchase is delayed but more likely, worst case, will never come to be. Turns out, 2012 was a record-breaking year for tablet shipment growth everywhere, but nowhere like emerging markets.
IDC now counts together PCs, smartphones and tablets as "smart connected devices", of which there were 1 billion shipped in 2012, generating $576.9 billion revenue. Tablets, which units grew by 78.4 percent year over year, largely accounted for the market's expansion. Shipments surged by 111.3 percent in emerging markets and 62.8 percent in mature ones, outpacing other categories.
Laptops fell by 8.1 percent and 0.8 percent, respectively, in mature and emerging markets, while desktop PCs declined by 4.8 percent and 3.8 percent. Meanwhile smartphones soar, with shipments up 20.6 percent in established regions and by 69.7 percent in emerging markets.
Looking at 2013, growth cools for the more-portable devices, but still greatly exceeds PCs. The analyst firm expects smartphone and tablet shipments to grow by 35.1 percent and 60.7 percent, respectively, in emerging markets, while desktops fall 3.5 percent but laptops rebound to 4.1 percent.
IDC predicts that tablet shipments will surpass desktops this year, and notebooks in 2014. The forecast contradicts another by NPD DisplaySearch, which contends tablets will out-ship laptops this year.
Many analysts had expected emerging markets to be fertile ground for PCs following Windows 8's launch. But converging events, some economic, others technological, make tablets good-enough alternative -- and more familiar.
The importance of familiarity cannot be understated. Tablets running Android or iOS, for example, are easy transitions from smartphones -- versus PCs where buyers must learn something new. Meanwhile, consumers carry forward their time and monetary investment in apps rather than having to buy and learn new ones.
The PC is by no means dead, but the tablet trend accelerates across the globe now.
Photo Credit: Milkovasa/Shutterstock