Nokia sells an encouraging 5.6 million Lumias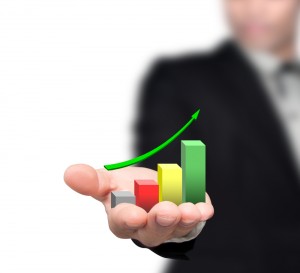 Have you ever heard the saying "Better late than never"? After a string of modest (and even disappointing) quarters, Nokia's Windows Phone bet is starting to pay off as Lumia sales finally show noticeable signs of improvement.
In Q1 2013, the Finnish manufacturer managed to sell a not-so-shabby 5.6 million Lumia smartphones, roughly two-thirds of which are Windows Phone 8-based devices such as the Lumia 920 and Lumia 820. Lo and behold, Lumia sales even surpassed those of the low-end Asha and Symbian smartphone series, with Nokia managing to move just five million of the former and 0.5 million of the latter. Considering the price difference between Windows Phone devices and Asha and Symbian-based ones, that is impressive.
Windows Phone Rises
"We have areas where we are making progress, and areas where we are further increasing the focus. For example, people are responding positively to the Lumia portfolio, and our volumes are increasing quarter over quarter", says Stephen Elop, Nokia's CEO.
Quarter over quarter sales of Lumia devices have increased by 27 percent from 4.4 million in Q4 2012, to 5.6 million in Q1 2013. That is impressive considering that this is the first quarter after the Winter shopping season.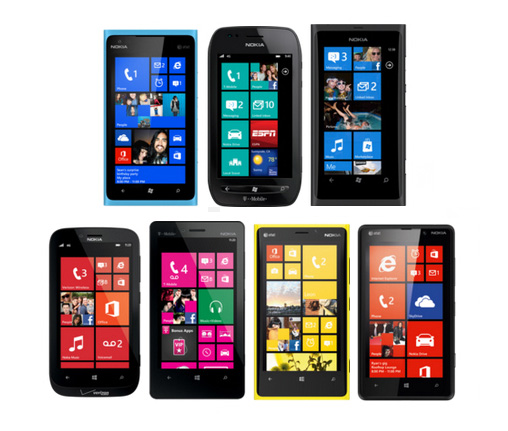 Nokia is positive about the next quarter as well. "In the second quarter 2013, supported by the wider availability of recently announced Lumia products, Nokia expects the sequential growth in Lumia unit volumes to be higher than the 27 percent sequential growth in the first quarter 2013", says the Finnish manufacturer.
The "recently announced Lumia products" include the Lumia 720, Lumia 520 and Lumia 620, all of which are designed to expand Nokia's reach to a wider variety of market segments. The other two Windows Phone 8 devices in its lineup are the Lumia 920 and Lumia 820, which are aimed at the high-end and mid-range smartphone buyer, respectively.
The average selling price of Lumia devices was EUR182 in Q1 2013, down by 5.2 percent from EUR192 in Q4 2012. The gross margin on Windows Phone 8-based Lumia smartphones is "somewhat above the overall Smart Devices gross margin of 20.7 percent".
But Sales of "Smart Devices" are Down
Sales of smart devices have decreased by 49 percent year over year, from 11.9 million in Q1 2012, to 6.1 million in Q1 2013, and by eight percent quarter over quarter, from 6.6 million in Q4 2012 to 6.1 million in Q1 2013".
"The year-on-year decline in our Smart Devices volumes in the first quarter 2013 continued to be driven by the strong momentum of competing smartphone platforms and our portfolio transition from Symbian products to Lumia products. The decline was primarily due to lower Symbian volumes, partially offset by higher Lumia volumes", says Nokia.
"On a sequential basis, the decrease in our Smart Devices volumes in the first quarter 2013 was primarily due to lower Symbian volumes, partially offset by higher Lumia volumes as we started shipping the Lumia 620 in significant volumes and broadened the geographical distribution of the Lumia 920 and Lumia 820. On a geographical basis, Lumia volumes increased sequentially in all regions except for North America", the Finnish manufacturer adds.
Stock Market Impact
Yesterday, before Nokia announced the Q1 2013 financial results, stock traded for $3.58 per share at market closing time. At the time of writing this article, in pre-market trading, Nokia's stock is trading for $3.12 per share, down by 12.29 percent from yesterday, likely due to the lower overall sales of smart devices.
Photo Credit: suphakit73/Shutterstock