Microsoft Windows sales are so good, they're scary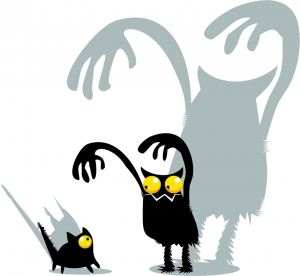 The "Microsoft's dead" meme is one of the most popular among tech bloggers and arm-chair pundit commenters. Posts are everywhere the last 30 days or so, fed this month by reports of record-weak PC shipments. After market close yesterday, with fiscal Q3 results, Microsoft proved critics wrong and showed just how much strength remains in the Windows franchise. More significantly, a dramatic change is underway, regarding which buyers generate more revenues.
IDC says that PC shipments fell 13.9 percent during calendar first quarter (Microsoft's fiscal third), and there was reasonable expectation Windows license sales would see similar fall off. Instead, when removing a one-time $1.085 billion deferral, Windows & Windows Live division revenue was flat ($4.62 billion) year over year. Given the sorry state of the PC market, flat isn't just good but great.
Typically, license sales to PC manufacturers account for 75 percent to 80 percent of Windows revenue. During fiscal third quarter there was dramatic shift, with non-OEM sales, largely from commercial licenses and Surface tablets, representing 40 percent of revenue. If this turns into a trend, within a year Windows & Windows Live could look more like Business and Server & Tools divisions, where, respectively, 60 percent and 50 percent of revenues come from multi-year license sales to businesses.
The dynamic smooths out revenue for the other divisions and insulates them from economic downturns or changes in PC sales. The Windows group moves in the same direction. The reason, however, will surprise many.
Two-thirds of enterprises now use Windows 7, according to Microsoft, and three-quarters of Enterprise Agreements include Windows licenses. Meanwhile, overall volume-licensing revenue grows in the double-digits. However, in my experience talking to IT managers, large businesses often buy licenses to exercise downgrade rights rather than to upgrade -- that's to standardize on one platform. There still is in process a massive move away from XP, which by analyst estimates accounts for 40 percent of the Windows install base.
The rise in uptake could easily reflect resistance to Windows 8 rather than demand for it -- large businesses choosing annuity contracts so they can downgrade rights and install Windows 7. That said, once businesses move to annuity contracts, they are more likely to stick with them, based on historical Microsoft corporate customer buying trends. Additionally, the business downgrading today can upgrade in the future.
Microsoft offers many multi-year license plans. Enterprise Agreement, generally the most flexible, is the more popular among larger businesses. To the other plans, buyers can attach -- and Microsoft encourages them to do so -- Software Assurance, which provides lower-cost upgrades. Businesses make annual payments for EA or SA, the latter 29 percent per year of desktop software's price. That's where Microsoft gets assured revenue, regardless of economic downturns or declines in PC sales.
So there are two lessons coming from fiscal Q3 results: Windows license sales are surprisingly healthy, particularly considering PC market ills. Windows revenue shifts from PC OEMs to other segments, particularly multi-year license sales to businesses. There remains Windows success, or failure, on future computing devices -- a topic I tackle in my next post.
Photo Credit: abeadev/Shutterstock