Surface Pro coming to the 'rest of the world' from next month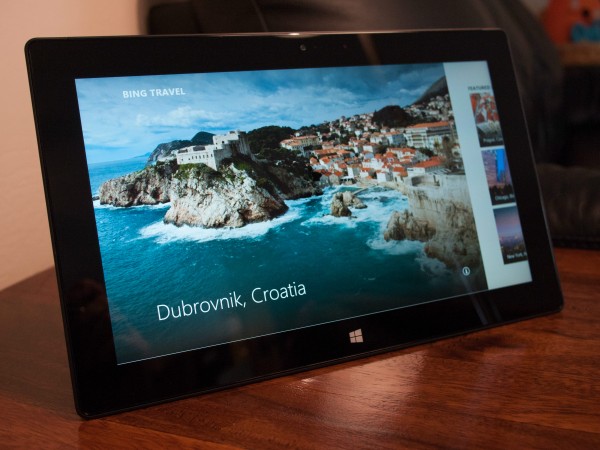 If you live outside of the US and Canada, you might have been wondering when -- or indeed if -- Microsoft's flagship Surface Pro tablet was going to appear in your part of the world.
It's been all quiet on the Surface front for a while. Microsoft announced back in February that it would be broadening the availability of the RT version of its tablet, introducing it into 13 more European countries, but since then we haven't had any other real news. That's all about to change though, as Microsoft has finally delivered an update regarding worldwide availability for its Windows 8 Pro powered device.
According to the technology giant, Surface Pro will be available from May in the following territories: Australia, Austria, Belgium, Denmark, Finland, France, Germany, Hong Kong, Ireland, Italy, Luxembourg, New Zealand, the Netherlands, Norway, Portugal, Spain, Sweden, Switzerland, and the United Kingdom.
Korea, Malaysia, Russia, Singapore, and Thailand will get the tablet a month later. It's already available to buy in the US, Canada, and China.
There's no word yet on little things like retail availability (if it will just be available online or in actual shops) or pricing for that matter, but Microsoft says it will reveal all in due course closer to the actual launches. Which suggests it's still ironing out the details. Don't be too surprised if you can only buy it online in your part of the world though, as RT is only available from brick-and-mortar stores in very few countries.
The RT version of the tablet is also getting expanded distribution and will launch in Malaysia on April 25th, in Mexico by the end of May, and in Korea and Thailand at some point in June.
Announcing the news, Brian Hall, General Manager Microsoft Surface says:
The enthusiasm for Surface has been fantastic, and we love hearing the stories of people who are making it the one device they use to work and play. This is what Surface was designed to do -- simplify your life while letting you do more! In fact, one of our biggest challenges has been keeping our 128GB Surface Pro in stock. We've worked hard to increase availability, and most retail partners in the US and Canada as well as the Microsoft Store now have the 128 GB product consistently in stock.

To those of you who have pressed for information -- please understand that before making these announcements we make sure that we have the volume of devices in place and alignment with our retail partners to do each launch well. We value every Surface customer. We're passionate about the products we've built, and we appreciate your passion for getting Surface in your market.
So what do you think of the news? If you live outside of the US and Canada (and China for that matter) will you be snapping up a Surface Pro when it becomes available?