Popular keyboard Swype lands on Google Play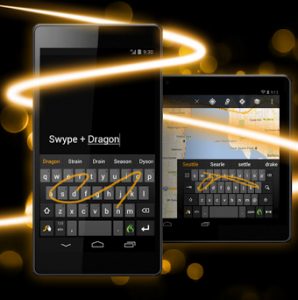 Swype is one of the most appealing and competent third-party keyboards that you can get on Android today, touting more than 250 million users worldwide. The app practically made swipe input popular, a feature which has since been adopted by SwiftKey and even the green droid itself in the second Jelly Bean iteration.
And today, citing user demand, Nuance Communications -- the company behind the third-party keyboard -- brought Swype to Google Play. The app is available for practically any device running Android 2.2 Froyo and higher and comes in at 15 MB.
Swype is available both in free -- trial version -- as well as paid trim. Users must purchase the app -- which runs for $0.99 or the equivalent in other currencies -- in order to use Swype after the 30-day trial period runs out. So what do you get?
Swype input is just one of Swype's many attractive traits. The third-party keyboard sports "crowd-sources" and delivers updates for the dictionaries containing "the latest trending words". That should make you a hip fella on social networks. There's even support for "an additional dialect supplement for your preferred language".
Next word predictions shouldn't really come as a surprise in this day and age. But, based on typing patterns, Swype tries to learn how you write and guess what you might want to type next. The third-party keyboard can "predict words in commonly used long phrases like 'Best of the Best', 'Nail on the head', 'Girl with the Dragon Tattoo', and 'Dancing with the Stars'".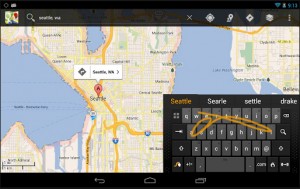 Users can upload their dictionaries onto the cloud in order to take advantage of the accumulated data across all of their devices or simply perform a backup. Swype also comes with a voice-dictation feature and a "smart editor" which "analyzes an entire sentence, flagging potential errors for a quick fix, and includes suggestions for the most likely alternatives".
Other features such as themes and support for both tablet and smartphone keyboard formats are also available. At the moment, Swype supports 60 languages and 20 dialects.
Swype is available to download from Google Play.