T-Mobile USA struts out HTC One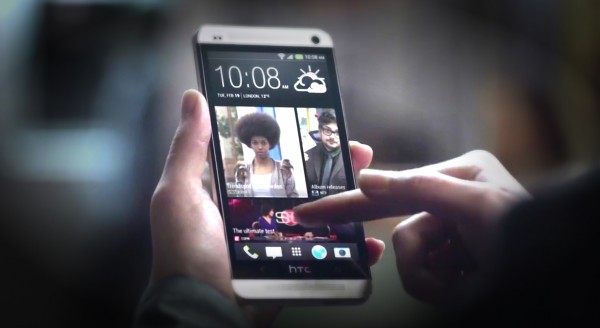 HTC One gets no respect, and that's not right. We've written stories up the river and down to the sea about Samsung Galaxy S4, and little about its rival. My colleague Mihaita Bamburic posts about the smartphone's arrival on T-Mobile USA next week, for example. But HTC One is available there today. We shouldn't mention the one and ignore the other.
HTC One is available in Glacial Silver color for $99.99 upfront, plus 24 $20 monthly payments, or $579.99 outright. For a limited time, buyers get a free car dock with their purchase. AT&T's upfront price is $199.99, or $599.99 outright. Sprint charges the same upfront, or $99.99 for those bringing a number from another carrier. Otherwise: $549.99.
Last month, T-Mobile switched to no-contract plans where buyers pay full price for phones rather than subsidized and locked, with 2-year commitment and hefty data fees. The carrier passes savings to customers in cost for data plans and charges less upfront. I cut my family's monthly bill by nearly a third switching from AT&T.
HTC One's big competitor is the S4. They're both mighty Androids with 1080p screens. T-Mobile sells the 32GB phone, while AT&T also offers the 64GB model.
HTC One specs: 4.7-inch Super LCD3 display with 1920 x 1080 resolution and 468 pixels per inch; 1.7GHz Qualcomm Snapdragon 600 quad-core processor; 2GB RAM; 32GB storage; 4-megapixel front-facing and 2.1MP rear-facing cameras; 1080p video recording; 4G: LTE; HSPA+ 42Mbps; WiFi N; GPS + GLONASS; Bluetooth 4; NFC; DLNA; ambient-light and proximity sensors; accelerometer; digital compass; gyroscope; 2300 mAh battery; Android 4.1.2 with HTC Sense. Measures 137.4 x 68.2 x 9.3 mm and weighs 143 grams.
Galaxy S4: 5-inch Super AMOLED with 1920 x 1080 resolution and 441 pixels per inch; 1.9GHz quad-core; 2GB of RAM; 16GB storage (expandable up to 64GB with microSD card); 13MP auto-focus rear-facing and 2MP front-facing cameras; 1080p video recording; 4G: LTE HSPA+ 42Mbps (850/900/1900/2100 MHz); WiFi N/AC; GPS + GLONASS; NFC; Bluetooth 4; IR LED; MHL 2; accelerometer; barometer; gyroscope; geomagnetic, gesture, proximity, RGB light and temperature & humidity sensors; 2600 mAh removable battery; and Android 4.2.2 with TouchWiz UI. Measures 136.6 x 69.8 x 7.9 mm and weighs 130 grams.
The One comes with a slightly higher pixel density and twice the storage as the S4, which storage can be increased with microSD card and battery swapped. Aesthetically, I prefer HTC's phone. What would matter to me, and might not to you, are the cameras. Samsung packs in 13 megapixels to HTC's 4MP. But don't be fooled. Sensor and intelligent software and controls matter more. I expect the One to be the better shooter, but the S4 to offer cooler tricks (like removing your spouse's mother from the photo).
Other features include HD Voice, which T-Mobile also offers for iPhone 5. BlinkFeed is HTC's feature for consolidating social feeds -- get them all on one screen. There are also front-facing speakers.
I'll probably haul down to my local T-Mobile store today for a looksee. And you?