'Child of the 90s' ad watched 28 million times, but has it changed people's views on Internet Explorer?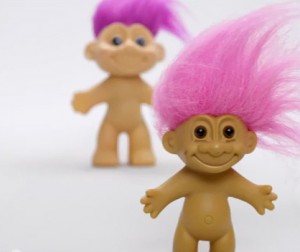 Microsoft gets a lot of press coverage for its Scroogled campaign, but little of it positive. Fortunately, the software giant has other advertising strategies that people do like, one of the better ones being The Browser You Love to Hate for Internet Explorer 10.
As part of that campaign, Column Five, a creative agency in Newport Beach, California was tasked with coming up with an internet commercial and the result was a nostalgic romp through 1990s that hit 28 million views in just three months and earned it a Webby nomination (voting for that ends today).
To celebrate racking up an impressive number of views in such a short time span, Column Five has posted a behind the scenes look at the creation of its Child of the 90s video which explains the strategy, how it was put into practice, and why it worked.
To sum up, the agency wanted to come up with an ad that was appealing, newsworthy and share-worthy -- which it certainly is.
Explaining how it helped the brand, Column Five says:
If all we cared about was getting content noticed, we would film cats roaming around the office all day and slap a logo at the end of the video. But this wouldn't help Microsoft -- and our goal is always to be impactful for the brand. With Internet Explorer, we wanted to change how Gen Y felt about the browser. We wanted the video to be a walk down memory lane, to feel conversational and familiar. We wanted the audience to think, "Maybe Internet Explorer can relate to me better than I thought; the new browser could exceed my expectations".

We certainly wanted to drive viewers to the site to rediscover Internet Explorer. But even if they didn't, by sharing the video, they were sharing the story -- a story inextricably connected to Internet Explorer, a story that might not lead everyone to switch browsers that day, but that would linger and grow in a generation's mind. That story has been told more than 27 million times to date, and that's the impact we wanted more than anything: a reframing of IE's relationship with Gen Y.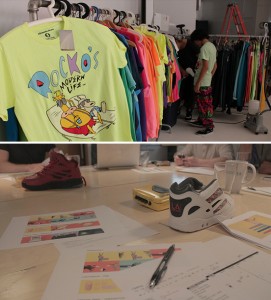 Sadly the video has the comments disabled on YouTube. It would have been good to read viewers' nostalgic recollections, but seeing as any online commercial for Microsoft and/or Internet Explorer usually brings out the trolls -- and not the crazy-haired plastic variety featured in the video either -- it's easy to understand why the IE team made that decision.
I personally have something of a love/hate relationship with nostalgia -- I created Retro Gamer magazine in the UK, but also co-authored The Crap Old Days -- and although I loved the video, it didn't make me want to try out Internet Explorer (even though, ironically, I ended up doing so anyway).
What did you think of the ad? Did it make you think "Maybe Internet Explorer can relate to me better than I thought; the new browser could exceed my expectations"?