Microsoft wins first-time smartphone buyers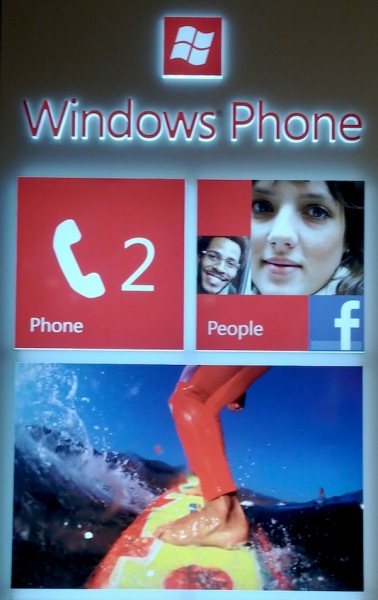 "Windows strength appears to be the ability to attract first time smartphone buyers, upgrading from a feature phone", Mary-Ann Parlato, Kantar Worldpanel ComTech analyst, says about the U.S. handset market for the three months ended in February. "Of those who changed their phone over the last year to a Windows smartphone, 52 percent had previously owned a feature phone".
End of story, or could be, if not for something else. Fifty-five percent of iOS buyers, and 51 percent for Android, are repeat smartphone purchasers. The two more popular platforms, while growing because of their larger bases, sell more to existing customers, which make up a more finite market. "With over half of the U.S. market still owning a feature phone, it's likely that many will upgrade over the coming year, which will ultimately contribute to more growth for the Windows brand", Parlato emphasizes.
Right now, Android and iOS own the U.S. smartphone market, with 93 percent combined share. Windows Phone: 5.6 percent. There's small room for a third platform and potentially bigger space given the untapped feature phone segment. In a rapid-growth market, anything can happen -- as repeatedly mistaken analyst forecasts prove. Consider Windows Phone maker Nokia, which share in Q1 reached 4 percent. While seemingly small, that's up from 1 percent a year earlier. Small gains, big percentage growth.
Like Gartner, but using other metrics, Kantar Worldpanel data is for actual phone sales, which offer better view into the market than analyst firms counting shipments. The difference is handsets going to carriers and dealers that may or may not be sold versus those going to end-user buyers. The latter measure is more reliable. Kantar Worldpanel puts Android sales share ahead of iOS -- 49.3 percent to 43.7 percent.
Carrier share reveals a disturbing trend: T-Mobile smartphone sales share declined 3.2 points to 9.5 percent, the only one of the big four to suffer losses. The real measure of Pink's success will be the period ending in March, following first iPhone 5 sales and introduction of new unlimited talk, text and web plans. Additionally, T-Mobile's MetroPCS merger is official May 1, amid major LTE network expansion.
As for the others, their respective smartphone sales share: Verizon, 37.2 percent; AT&T, 27.9 percent; Sprint, 12.3 percent. By the way, three of the four largest carriers sell Windows Phone. But AT&T has exclusive U.S. distribution for Nokia flagship Lumia 920.
Photo Credit: Joe Wilcox