Nokia London event liveblog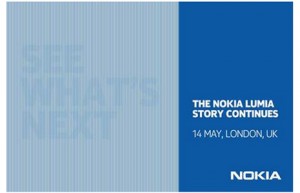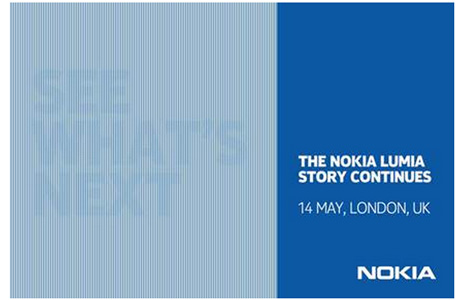 At 10 AM BST, Nokia's highly anticipated press event kicks off in London. Details are scarce at the moment, but what we can tell you for sure is that the Finnish phone manufacturer is preparing the "next installment".
What could that be? Well, yesterday, three days after the Lumia 928 was unveiled, Nokia's UK arm teased a new Lumia Windows Phone which takes some design cues from the Verizon-exclusive handset. Speculation aside, we are looking forward to seeing what Nokia has in store for us.
The webcast kicks off at 10 AM BST (that's 5 AM Eastern Time) and we'll be liveblogging it here. All updates will be in reverse chronological order, meaning the latest ones are first (and first ones are last). You'll need to hit the refresh button to get the newest updates.
10:48 am. That's a wrap.
10:46 am. The hosts discuss plastic as a case material. Nokia applied its experience with metal designs on the Lumia 925.
10:44 am. Lumia 925 arrives in only three colors, less vibrant than those on the Lumia 920, because Nokia seeks "a different expression".
10:42 am. Nokia Smart Camera comes to the currently available Lumia Windows Phone lineup.
10:40 am. Lumia 925 measures 8.5 mm in thickness. Nokia claims the smartphone takes great shot in well-lit conditions as well as low-light.
10:39 am. Nokia says the Lumia 925 will come to Latin America.
10:38 am. There is no word at the moment regarding the availability of the Lumia 925 on AT&T. The smartphone comes with 4G LTE cellular connectivity.
10:38 am. The Finnish manufacturer will make another announcement in China for the local availability of the Lumia 925.
10:37 am. The conference is over, Nokia does a Q&A.
10:36 am. Lumia 925 comes to Vodafone exclusively in the 32 GB storage trim.
10:35 am. According to Chomet, the Lumia 925 has excellent cellular performance.
10:34 am. Chomet says Lumia 920 is a tad heavy. Touts the Lumia 925 as better in this regard.
10:33 am. Chomet talks Microsoft collaboration for Windows Phone.
10:31 am. Vodafone's Patrick Chomet takes the stage discussing smartphone sales.
10:30 am. Lumia 925 launches in June for EUR469 (European pricing), without any operator subsidies or taxes. Arrives on T-Mobile in the US, China Mobile in China, Vodafone in Germany, UK, Italy and Spain.
10:29 am. The hosts tout 145,000 Windows Phone apps. Zinio, Burton and Foursquare are mentioned.
10:28 am. Nokia takes the audience through some of its exclusive Windows Phone apps: HERE Maps and Nokia Music. The Nokia Music+ subscription also gets a shout.
10:26 am. Nokia Smart Camera arrives via a software update named Nokia Lumia Amber, which will be available in the Summer.
10:23 am. Nokia highlights the app by having a host dressed as a basketball player score.
10:22 am. The app looks like an enhanced Smart Shoot app. Nokia will live demo the features.
10:21 am. Motion blur can be controlled. Change faces is also available.
10:19 am. Elements can be added inside the picture or removed, by using other stills.
10:18 am. Tapping on the Nokia Smart Camera link under a picture allows users to edit the photo.
10:17 am. Nokia Smart Camera is showcased.
10:16 am. Sharing to Facebook. Tumblr, Instagram and other social networks. Hipstamatic looks like an Instagram replacement for Windows Phone at the moment, in the absence of an official Instagram app.
10:15 am. Users can get more filters and effects.
10:14 am. The highlight of Hipstamatic -- filters. Quite similar to Instagram.
10:13 am. Hipstamatic comes to Windows Phone, after iOS.
10:12 am. There's a wireless charging cover for the Lumia 928, available in a number of colors including red (shown at the event).
10:11 am. PureView and Carl Zeiss lens onboard.
10:10 am. Lumia 925 features a 4.5-inch AMOLED display, which Nokia says is its brightest to date.
10:08 am. Lumia 925 will be available in white, gray and black.
10:08 am. Lumia 925 comes with a metal design and a "fabulous antenna".
10:07 am. There's a new camera software with the Nokia Smart Camera app for best shots, "magical moments" and action shots.
10:06 am. Nokia introduces the new Lumia 925 Windows Phone, using metal as a material for the case.
10:05 am. A video recorded with the Lumia 928, at a concert, is displayed.
10:04 am. The Lumia 928 is shown, reminding the audience that it's coming to Verizon.
10:03 am. The hosts start the presentation by reminiscing about the Lumia 920. The camera is discussed.
10:02 am. The traditional Nokia tune rings out and the conference begins.
9:57 am. The webcast now streams the live event. A speaker says the conference kicks off in five minutes.